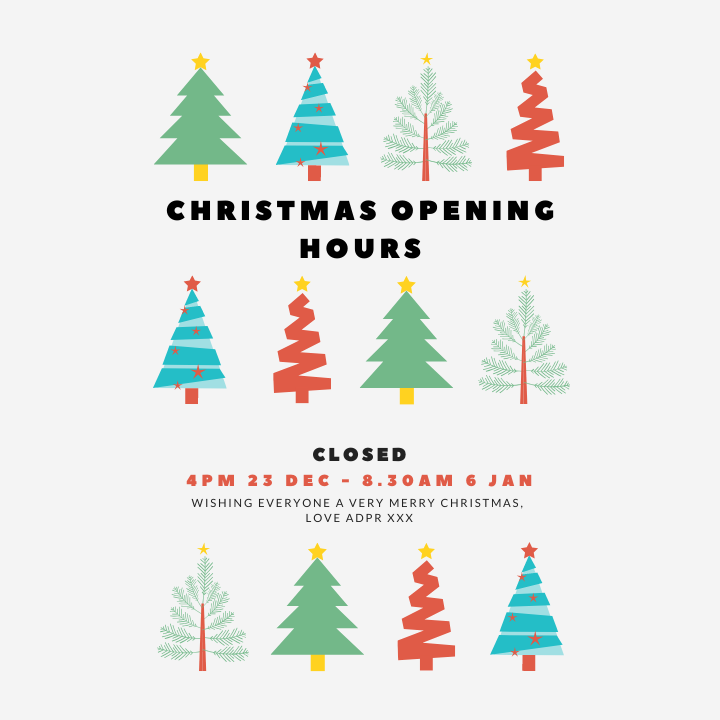 Hello!
We'd like to take this opportunity to wish you a very happy Christmas and a prosperous New Year!
We very much look forward to working together in 2020.
We hope you have a wonderful festive break and get a chance to enjoy spending quality time with your friends and family.
The ADPR office will be closed for the Christmas holiday from 4pm on 23rd December and will re-open at 8.30am on 6th January.
If you need to speak with someone from ADPR urgently when we are closed, please contact Kate O'Sullivan, ADPR's Managing Director on 07715393970.
Festive wishes,
The ADPR team x