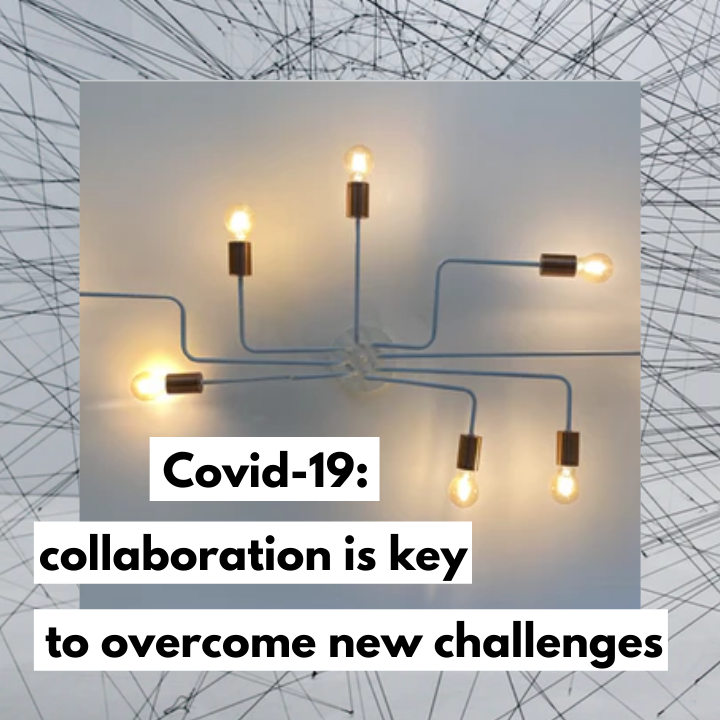 The challenges facing consumers, small businesses and freelancers continues to grow as COVID-19 continues to change everything about life and work as we know it. This is why now, more than ever, is a great time for you and your business to embrace collaboration and partnerships.
We are all in this together, and collaboration is a powerful tool for all business owners, regardless of the industry, size or type of business you have. It is the connections you form with others, and the different ways you collaborate, that will help your business to overcome these unprecedented times.
Here are five good reasons why a collaborative culture is one of the most crucial elements for any businesses' survival strategy.
1) You will learn something
One of the greatest advantages of collaboration is the opportunity for learning. Every interaction you have with a person outside of your immediate network can teach you something valuable.
2) You will be inspired
Whilst working through the day-to-day operations of your business, it can be easy to forget there may be a better way to do something. Collaboration allows you to look at the bigger picture and offers different techniques to try, or new tools that could save you time and money.
3) It can help to save you money
Many collaborative relationships involve dividing intelligent contribution, hands-on work and, sometimes, costs. If you collaborate with another business and part of the terms involve sharing development and marketing expenses, you can double your budget while reducing costs. Win win!
4) It helps to solve problems
When a range of knowledge and skills are brought together, it creates a diverse talent pool that is more competent, able and experienced.
5) You will grow your network
Though every contact you make may not result in collaboration, every time you reach out to someone, you are expanding your network. When this crisis ends, and it will, your network will remember the help you have been able to offer during this difficult time and will be more inclined to continue to support you and your business in being successful.
What collaboration tools are there?
Whilst collaboration works in the same way for virtual teams, there are added challenges when you are spread across different geographical locations and working from home. Communication is key, and there are many digital tools out there to support this.
Over the past eight weeks alone, global business app downloads have seen an extraordinary surge in growth. Currently business apps are dominating downloads in all categories in an increasing number of markets across the globe.
Just like many businesses across the globe, we have found Microsoft Teams to be a very valuable collaboration tool and is excellent for keeping the internal comms flowing. Other popular tools include Zoom, Google Hangouts, Tandem and many more. It's worth trialling them first to get a feel for which ones will work best for you and your business.
Related: How to maintain visibility with your customers during COVID-19
We understand that it's a challenging time and we want to help. We are offering FREE comms advice to businesses that are being affected by COVID-19, to book our 15 minute consultation, please visit: www.adpr.co.uk/blog/covid-19-free-comms-advice-to-businesses
Don't fall into the trap of thinking a crisis won't happen to your business. You are just one click away from giving yourself long term peace of mind with our Crisis Management Success service. We promise it will be worth it!