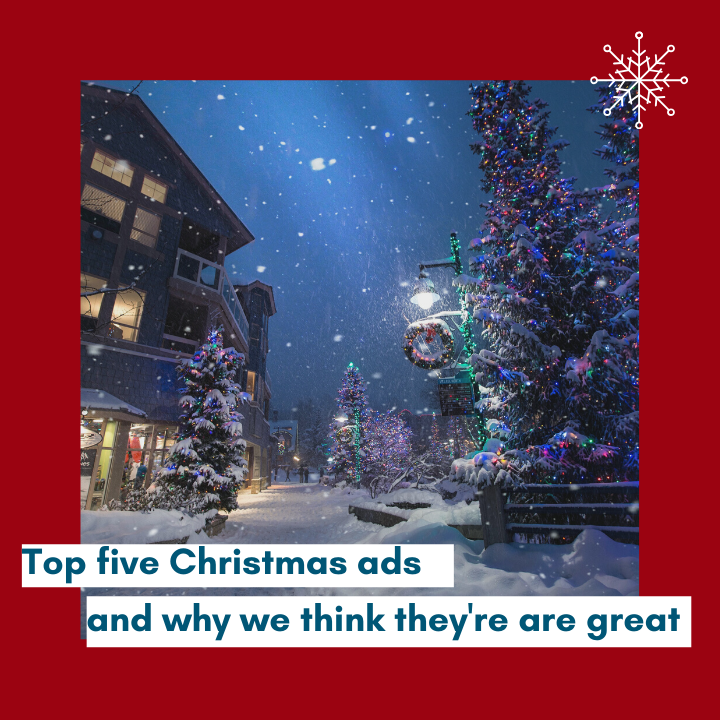 With only a few days to go until the big day, the Christmas ad season is well and truly underway. This year, brands have blessed us with some absolute crackers. But this blog isn't just about the gems of 2019, we're taking a look back through the years at some of our favourites and why we love 'em!
First up, let's throw it back to 2015 with John Lewis, Man on The Moon.
If you didn't shed a tear over this one, you've a heart of stone. John Lewis hit the nail on the head with an emotive narrative, reminding people to show someone they're loved. It partnered with Age UK to portray a powerful message relating to how many elderly people are alone at Christmas. The heart-warming ad shows what the festive season is all about and draws attention to an important issue.
Next up and staying in 2015 is the ASDA, Light Up Everything campaign.
With a completely different tone to that year's John Lewis ad, ASDA went for an upbeat vibe, appealing perfectly to its target market and the general population. The ad flows from a scene of a man with a giant tree on his car to partying the night away and finishing with the post-Christmas dinner snooze we are all guilty of. It's interesting and completely relatable – a great example of some well-thought-through marketing.
Moving forward a couple years to 2018 and Sainsbury's The Big Night.
This is a fantastic ad with a real feel good factor. From the star to the plug, every child in the advert brings excitement and that festive enthusiasm that generates an emotive response from viewers (and melts your heart a little bit). Sainsbury's had the children's actual parents in the crowd for shoot day which was the first time they saw the performance adding to the authenticity of the whole advert. 10/10 for this one, well done Sainsbury's.
Bringing it back to the present day, an ADPR must watch this year is Ikea's Silence the Critics.
Ikea gets a gold star for its original and contemporary approach, which most of us can relate to. The comical rap and talking figurines give a light-hearted feel, taking a fun and different angle. For a first shot at producing a Christmas ad, Ikea have set the bar high and we're already looking forward to what it may bring in 2020!
And last but definitely not least we have John Lewis & Partners with Excitable Edgar.
Each year the John Lewis Christmas ad is probably the most widely anticipated with conversations being generated across multiple social platforms. This year we are presented with Excitable Edgar (who even has his own Twitter page – @ExcitableEdgar), a clumsy but loveable little dinosaur who just can't control his Christmas excitement! Edgar is a great character and we love the message of acceptance embedded in the ad. From the lols to the awwws, it fully encompasses the spirit of Christmas. It's up there with one of the best yet – #WeLoveEdgar!