Why you should make a podcast for your business
Interest in podcasts is at an all-time high and now is the perfect time to learn more about podcasting and how to launch your own. Businesses of all sizes are realising the marketing potential of having a branded podcast. There are currently over 2,000,000 podcast shows on iTunes with 48 million episodes. This has grown four-fold since 2018 when there were 550,000 podcasts on iTunes! Whilst the number of competing podcasts is growing, so too is the audience. Podcast listeners are significantly more likely to be young, well educated, and social media savvy – an attractive target market for many businesses.
Launching your own podcast may seem daunting but it needn't be. We're here to guide you through every step of the way with our bespoke Perfect Podcasting course, where we will teach you each element of launching your own podcast at a pace that suits you.
The bespoke course consists of two half day sessions where we will train you on how to bring your podcast to market. Covering everything from honing your niche, planning and recording, to distributing your podcasts – this is a comprehensive podcast training course that will take you right through to the launch of your first episode and beyond!  The two training sessions are flexibly spaced out to enable you to work independently, with our guidance, on developing your podcast before moving on to the next session. All our courses are delivered via a live Zoom call with our expert podcasters at a time and date that suits you.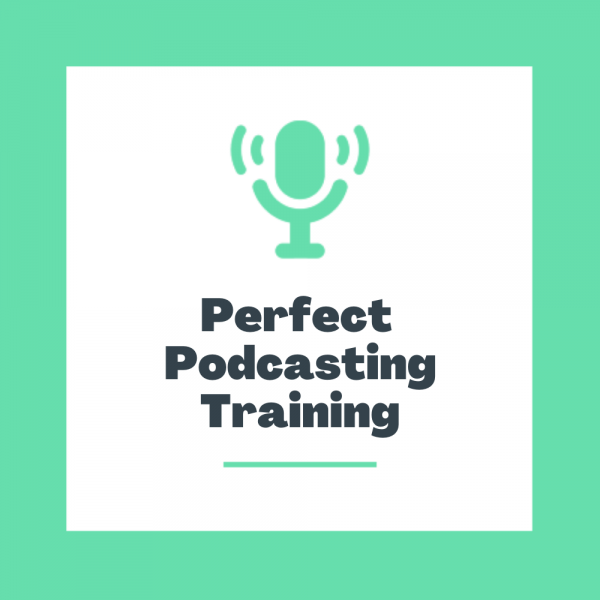 Perfect Podcasting Training
Keen to launch your own podcast but don't know where to start? This course is for you!
Learn direct from our friendly, down to earth podcasting experts with a bespoke course tailored to your needs
Covering everything from honing your niche, planning and recording, to distributing your podcasts, this comprehensive course covers all the bases.
What happens next?
As soon as you sign up to our Perfect Podcasting Training you will be sent an email clearly outlining everything you need to know.
Step one

After signing up, we will get in touch with you with some fact-finding questions to learn more about your podcast requirements enabling us to tailor the course to suit your needs. We will get a date for the first session agreed and we will provide you with a Zoom link and more details on what we'll cover and what you need to prepare, to enable the first live training session to take place online.
Step two

After the first session, our expert trainers will work closely with you to ensure you have everything you need to continue working on your podcast and to book a convenient date for the second session, as well as answering any additional queries you may have. We will then hold the second session, which will see your podcast released to the world! Once the two training sessions are complete, we will be happy to help with any subsequent podcasting queries for six weeks after the second session.
Step three

It really is that easy to launch your new podcast with ADPR!
Perfect Podcasting Training package

I am grateful for the experience with Fairline/ADPR! All was organized very well, especially the transfer to hotel/airport, the hotel and of course sea trials. All people did their job well and were very attentive. Only positive emotions from the trip, sea trials and members. Both boats are really fresh and stylish - in other words - worth for serious tests! The place (Mandelieu) is fantastic too. Thank you very much and hope to meet you again!