Communication is critical to business success and when done well it is one of the most cost-effective ways to build trust and credibility for your company.
Good communication will improve all areas of your business – from increasing staff engagement levels and sales, to building awareness in your products and services. But it does require a strategy to be effective.
Creating robust communication plans is what we love to do and it couldn't be easier for you to tap into our expertise. Sign up to our Confident Communication Planning service and we will take care of the rest.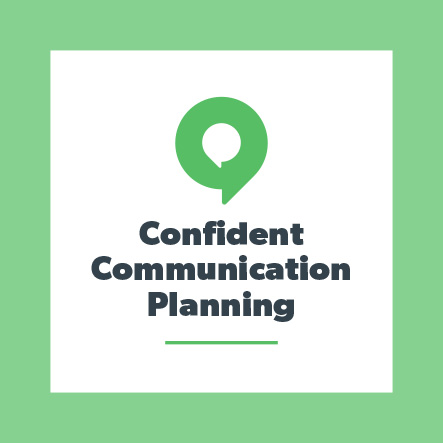 Confident Communication Planning
Increase sales with enhanced credibility and awareness
Develop an internal communications plan to engage your team
Win new business with expert communication techniques
What happens next?
As soon as you sign up to our Confident Communication Planning Service you will be sent an email clearly outlining everything you need to know.
Step one

You will get a 45 minute fact finding call with an experienced consultant at a time that works for you. During the call we will look to identify your key business challenges. Think of it as a bit of a therapy session. There's not much we haven't come across before and we always have solutions up our sleeves.
Step two

It's over to us and you can relax! We will get to work at creating a bespoke six month communication plan that will be easy for you to implement and will guarantee fantastic results aligned to your business goals.

It really is that easy and you can walk away with a brand new approach to your PR that works.
Confident Communication Planning package

I am grateful for the experience with Fairline/ADPR! All was organized very well, especially the transfer to hotel/airport, the hotel and of course sea trials. All people did their job well and were very attentive. Only positive emotions from the trip, sea trials and members. Both boats are really fresh and stylish - in other words - worth for serious tests! The place (Mandelieu) is fantastic too. Thank you very much and hope to meet you again!