We like creating content, as a content creation agency it's what we do best. It gets our creative juices going and puts a smile on our face - which is just as well as a content marketing strategy is fundamental to ensuring unified communications across online, social and mobile channels for consumer and B2B audiences alike.
Whether it be creating copy for websites or blog posts, managing social media channels or developing digital assets, we are masters at creating engaging content to attract and retain a clearly defined audience.
We understand that to encourage conversations and influence perceptions, content must capture people's imaginations, whether that's through words, infographics, video, audio or photography. Through meticulous planning we ensure messages are meaningful and engaging, to make your businesses stand out on a crowded web.
The work we do as a content creation agency helps our clients find and engage with new customers, build brand reputations and advocates, position themselves as experts and thought leaders, generate web traffic, boost SEO and ultimately increase sales.
However, it is no good having amazing content if it is not being seen. Consumers - now more than ever - have the power to control a brand's reputation and are able to switch off to messaging that is simply not of interest to them. We are an agency that has the experience and know-how to ensure that your content is unique, relevant and fun when it needs to be to reach the desired audience and make them take notice. We are also just as talented at writing technical copy, articles, white papers and opinion pieces to establish clients as industry leaders.
By working with our vast and varied network of industry thought leaders, bloggers, celebrities and social influencers we seed messaging to them to ensure we are reaching the right people at the right time with information that matters to them. We generate powerful, authoritative links and engagement.
We can also advise on paid promotion to amplify highly shareable content through distribution channels where needed.
Keeping up with the demand for fresh, creative content is a tough task, but we enjoy the challenge. By planning, creating, producing and distributing meaningful messaging, we can change consumer opinion and inspire consumer interaction.
Every business has its own unique challenges and perhaps you need a bespoke product that touches on parts of two of more of our SME products. If this sounds like you, then look no further! Our Bespoke Business Blend Service is purposefully designed to create a tailored approach to work directly on getting you the success you need in multiple areas of your business. Our
Bespoke Business Blend
will help you to take your business to the next level through the power of communication. As PR experts, we want to give you all the tools you need to find the best PR agency for your business needs. If you need PR support but aren't sure where to start, download our
PR Buyer's Guide
to identify what to look for and expect! We want you to make the right choice for your business' success!
Working with the best
We work closely with our clients to form lasting relationships built on trust and delivering results.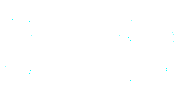 Book your free Revitalise & Grow session today
A free one to one session with a PR expert.
The only investment needed is 30 minutes of your time.
Book now