At ADPR we love to throw a good soiree – from international product launches and exhibitions to conferences, media briefings and intimate formal dinners, as an event PR agency and product launch specialist we are well versed in the art of planning, hosting and delivering highly memorable events.
We understand that the most successful product launches and events are built from strong planning and we are always looking at new and innovative ways to ensure we maximise the potential of any brand experience.
If you have a new product or service that needs launching, we ask the right questions to design and implement a creative and effective communications launch plan to secure your product exposure and drive sale leads. From tactical planning in line with your business objectives to the conception of key brand messages, content creation and placement, whatever you are looking for we can help you achieve your objectives. After all, you only get one chance at a launch!
It's not just new product launches that we can help with, if you have an existing brand or service that needs a boost, we have the expertise to offer strategic counsel and develop new brand positioning.
Sometimes a launch needs a PR event to capture the media's attention, so it's a good thing as an event PR agency we also have a commanding reputation for our events work! From venue sourcing, event management, supplier liaison, guest list management, sponsorships, speaking opportunities and awards submissions, we are highly experienced at planning, staging and delivering events. Whether it is a conference, roadshow, private dinner, media briefing or exhibition, we can offer you the direction you need to decide which is the best approach for you, your brand and your budget.
We can always be found at major exhibitions and roadshows within our client's industries, driving media to our client's stands as well as initiating interviews and networking opportunities. We can also secure speaking opportunities and award show appearances to promote your brand and position you as a key authority within your industry.
Our attention to detail, connections and creative ideas have led to many successful events. In short, we can make your product launch or event brilliant from start to finish.
Your business survives because it's providing a product or service that others either need or want, but how will anyone know how good your company is if you neglect to tell them about it? Your business is amazing and it should be shouted about. We understand the challenges of competing in a crowded marketplace often dominated by larger organisations, but it is possible to cut through the noise when you know how. Don't allow your competition to get ahead of the game and sign up to our
Optimised Product Launch service
. Whatever it is you're planning to launch, you can leave it in our expert hands to reach the audience you want, accompanied with awesome content that will drive sales and position your company in the best possible way. Let's look at how good communication and basic planning will solve your problem and help you to convert your creation into actual sales. It's a crowded marketplace and there will always be a lot of noise to cut through to get your product noticed, but it is far from impossible to achieve. Download our
Checklist for a Successful Product Launch
to help you understand everything you need to know about launching your new product!
Working with the best
We work closely with our clients to form lasting relationships built on trust and delivering results.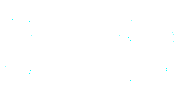 Book your free Revitalise & Grow session today
A free one to one session with a PR expert.
The only investment needed is 30 minutes of your time.
Book now