One thing we know to be true is the value of making connections face-to-face will never fade! But there are times when it's simply not possible to bring everyone together in the same space. As recent years have taught us, virtual events should be a key part of your event programme. In fact, a virtual event can be just as engaging as an in-person event, it just takes a pinch of ingenuity to ensure a memorable online experience. From product launches and events, to conferences, media briefings, networking, internal meetings and even exhibitions, as a virtual events agency we understand successful virtual events are built from strong planning and by thinking outside the box. We are always looking at new and innovative ways to ensure we maximise the potential of any brand experience and keep those attending inspired, focused and not zoning out halfway (no mean feat when Netflix is just a click away)! Hosting a virtual event requires the same care and attention as any in-person event, maybe even more so to keep audiences hooked from start to finish from the comfort of their computer screens, without the grandeur of a venue or the buzzy atmosphere of a gathering of people. But they provide a great opportunity to build communities, promote inclusivity and widen your audience, with the barriers of travel expenses and time away from work taken out of the equation, enabling attendees to participate from anywhere in the world. Virtual events also provide the perfect opportunity to engage beyond the conference by creating an online community that continues months or even years after the event itself, offering more opportunity to increase revenue and glean precious data about your audience. Hosting a virtual event may seem daunting, but with our help and creative ideas, you can be sure your audience will feel included, involved, valued and glued to your event from start to finish.
Working with the best
We work closely with our clients to form lasting relationships built on trust and delivering results.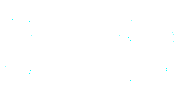 Book your free Revitalise & Grow session today
A free one to one session with a PR expert.
The only investment needed is 30 minutes of your time.
Book now