Influencer relations is where public relations and social media interconnect. Influencers are seen as brand partners and fans, rather than walking, talking adverts and more and more businesses are realising they can leverage a powerful influencer's engaged audience to increase brand awareness, build trust and drive sales! As an influencer relations agency, we're well versed in understanding the social media landscape and nurturing personal relationships with influencers. We even won an award for our work with influencers! We know that a one-size-fits-all approach simply doesn't work and we're always trying new, innovative ways to work with both our clients and our local, national and international influencer partners. Our team has relationships with influencers far and wide, from industry thought-leaders and bloggers to celebrities and social influencers. Each relationship is built on years of getting to know their content, style and demographic on a personal level. This means we know exactly what will resonate with their audience and, most importantly, it ensures we are working with influencers who share our clients' brand values and truly believe in their products or services. From reaching out to potential influencers, negotiating payment, coordinating content and measuring post engagement to determine ROI, we can work with you to ensure you're partnering with influencers who are the right fit for your brand and message. We have the experience and expertise to bring your campaign to life by pairing the right content with the right influencer on the right platform.
Working with the best
We work closely with our clients to form lasting relationships built on trust and delivering results.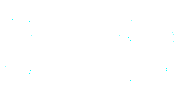 Book your free Revitalise & Grow session today
A free one to one session with a PR expert.
The only investment needed is 30 minutes of your time.
Book now