Using the right words (both written and verbal) equals more sales, and that's why effective copywriting is essential for any business. As a copywriting agency, our services help businesses to build visibility, credibility, trust and ultimately more sales through the power of words.
We know words and understand how the art of good copy can motivate, inspire, engage and persuade target audiences to take action. But copywriting is more than simply writing well – it's about establishing your brand's voice and tone, conveying a message and prompting an emotion. The right words attract the right people, turn readers in to customers and make your business stand out from the competition. Whether you are looking to promote a product, demonstrate your expertise or educate your target audience, as a copywriting agency we can help with:
Website copy
Newsletters
Blog posts/ Guest posts
Email campaigns
Social media posts
White papers & Ebooks
Case studies
Industry reports
Sales copy
Articles
Interviews
How to guides
Product descriptions
Infographics
Video scripts
We are well versed in adapting our writing style and tone to reflect your brand's personality and target audience. The messages we craft are meaningful, engaging and ready to capture people's imaginations to encourage conversation, influence perception and turn more clicks in to customers. We're also a stickler for the details! We know our compliments from our complements and have a keen eye for detail – vital when it comes to proofreading copy for accuracy and quality. Writing is an art – everyone can write but not everyone can write well! Let us help you and your business be brilliant.
Working with the best
We work closely with our clients to form lasting relationships built on trust and delivering results.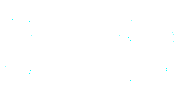 Book your free Revitalise & Grow session today
A free one to one session with a PR expert.
The only investment needed is 30 minutes of your time.
Book now