Media relations should be an integral part of any successful marketing campaign. Understanding the media landscape and nurturing personal relationships with key media and influencers is at the heart of what we do. After all, creating great content is one thing but knowing where to place it and how to get it seen is quite another. It's a good job, as a media relations agency, we are experts at both!
You can build a lot of relationships over 26 years and that's just what we've done here at ADPR. Through our long-standing relations with international print, broadcast and online media, we know how to turn our client's products and services into engaging content, ensuring their message is clearly communicated to the right audience in the right way. As an agency we know what the media need, exactly when they need it and what makes a great headline. We are constantly thinking of new ways to get our clients coverage and we love getting creative – we like to think of ourselves as master story tellers. Getting people reading, talking, liking and trending is what we thrive on.
We've got the connections and expertise to deliver the highest quality results for your business, whether that's on a regional, national or global level. We create campaigns that drive awareness, influence, persuade and ultimately lead to a change in behaviour.
We are not just well connected with the media but with a host of influencers too, including industry thought-leaders, bloggers, celebrities and social influencers, who play an equally important role in the media landscape. We have plenty of experience at managing influencer engagement campaigns to spread the word of our client's brand or product.
We don't believe that one size fits all. We work closely with our clients to create a media relations campaign that is unique to their story and industry. Our experience, ever-growing global network of contacts, and strategic approach ensure we deliver highly successful media relations campaigns that connect our clients with their target audiences.
And if you don't feel confident dealing with the media, you'll be pleased to hear we also offer bespoke media training with industry specialists to support our clients in developing the skills they need to deal with the media effectively.
Communication is critical to business success and when done well it is one of the most cost-effective ways to build trust and credibility for your company. Good communication will improve all areas of your business – from increasing staff engagement levels and sales, to building awareness in your products and services. But it does require a strategy to be effective. Creating robust communication plans is what we love to do and it couldn't be easier for you to tap into our expertise. Sign up to our
Confident Communication Planning service
and we will take care of the rest. Building on your PR strategy doesn't need to be complicated or costly, but you need to create and deliver a comprehensive plan because it will have a positive impact on the bottom line of your business. Don't just download our
PR For Small Business
guide - actively utilise the tools it offers for your business. We guarantee you'll see results!
Working with the best
We work closely with our clients to form lasting relationships built on trust and delivering results.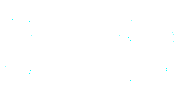 Book your free Revitalise & Grow session today
A free one to one session with a PR expert.
The only investment needed is 30 minutes of your time.
Book now