Your business survives because it's providing a product or service that others either need or want, but how will anyone know how good your company is if you neglect to tell them about it?
Your business is amazing and it should be shouted about. We understand the challenges of competing in a crowded marketplace often dominated by larger organisations, but it is possible to cut through the noise when you know how.
Don't allow your competition to get ahead of the game and sign up to our Optimised Product Launch service. Whatever it is you're planning to launch, you can leave it in our expert hands to reach the audience you want, accompanied with awesome content that will drive sales and position your company in the best possible way.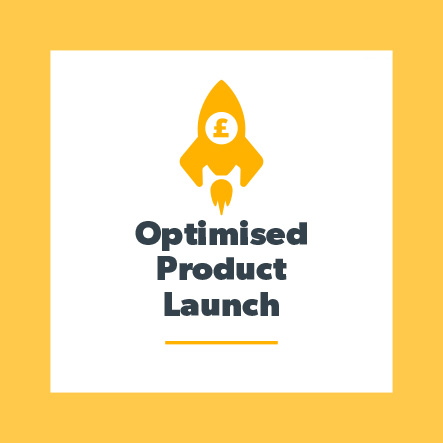 Optimised Product Launch
Generate authentic buzz around your product
Increase sales
Get your product in-front of the right journalists and influencers
What happens next?
It couldn't be easier! As soon as you sign up to our Optimised Product Launch you will be sent an email clearly outlining everything you need to know.
Step one

We will ask you for a 45 minute fact finding call to give us all of the information we need to make your launch a success. Don't worry, we know you're busy and will do our best to arrange a time that suits you.
Step two

It's over to us and you can relax! We will create everything required to ensure your launch will be effective. From the creation of a news release and access to our large black book of media and influencer contacts, to a targeted media sell in and pro-active 24/7 press office service managing all journalist enquiries.
Step three

You'll receive a report demonstrating the magic our expertise has had on your business. It really is that painless to make a big impact for your launch.
Optimised Product Launch package

I am grateful for the experience with Fairline/ADPR! All was organized very well, especially the transfer to hotel/airport, the hotel and of course sea trials. All people did their job well and were very attentive. Only positive emotions from the trip, sea trials and members. Both boats are really fresh and stylish - in other words - worth for serious tests! The place (Mandelieu) is fantastic too. Thank you very much and hope to meet you again!