Don't fall into the trap of thinking a crisis won't happen to your business.
A crisis usually boils down to things like financial issues, negative social media comments, technology failures, customer complaints and HR matters.
With 70% of smaller companies going out of business within one year of experiencing a crisis, now is exactly the right time to think about protecting your company from future risk.
You are just one click away from giving yourself long term peace of mind with our Crisis Management Success service. We promise it will be worth it!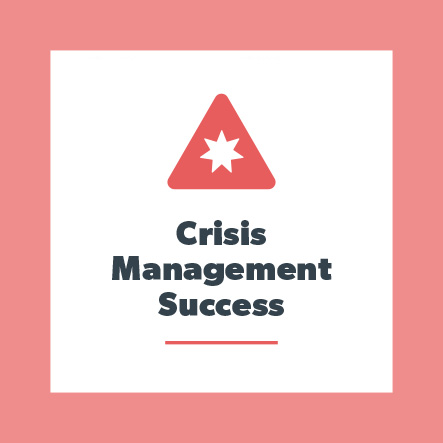 Crisis Management Success
Tools to protect your business from future crises
Create a plan to protect and future proof your business
15 years' experience shared to upskill your team
What happens next?
It couldn't be easier! As soon as you sign up to our Crisis Management Service you will be sent an email clearly outlining everything you need to know.
Step one

You will get 45 minutes with an experienced consultant to identify all potential risks to your business. Don't worry, we know you're busy and will do our best to arrange a time that suits you.
Step two

It's over to us and you can relax! We will get to work creating a bespoke crisis management plan for your company.
Step three

We will send you your completed plan and when a crisis comes your way, simply open it, follow our instructions and instantly minimise any damage to your company.
Crisis Management Success package

I am grateful for the experience with Fairline/ADPR! All was organized very well, especially the transfer to hotel/airport, the hotel and of course sea trials. All people did their job well and were very attentive. Only positive emotions from the trip, sea trials and members. Both boats are really fresh and stylish - in other words - worth for serious tests! The place (Mandelieu) is fantastic too. Thank you very much and hope to meet you again!