As a specialist communication agency and digital PR agency, we help your business navigate through today's complex media landscape and provide essential strategic advice for your PR strategy. We devise high impact integrated campaigns across traditional, online and social media that really get people talking about your brand or business. The secret behind our success is we know how to create engaging and newsworthy stories and we know how to get it seen by the right people thanks to our vast network of media contacts, bloggers and social influencers.
Getting people reading, talking, liking, watching, trending and visiting is the essence of what we do. Coming up with new, fresh ideas for content is what we thrive on. We know how to appeal to journalists with a newsworthy story, deliver integrated campaigns that capture the imagination and create a noise across social media platforms.
We understand our media. We know that whilst generally traditional print-focused campaigns centre around in-depth editorial pieces that must be planned far in advance to take in to account for lead-times; online content must be more concise and eye catching. It can go live in an instant 24/7 and allow us to be much more reactive.
Whilst traditional media is a key component in our PR campaigns, there is no question that the public goes online to read their share of the news, and increasing online presence plays a vital role. There are very few publications that still have a larger readership for their print editions compared to their online presence!
As a digital PR agency we know that the benefits of digital PR go beyond building brand awareness, driving traffic and creating noise. When done right, it also boosts a site's SEO. There is no doubt your customers are googling for information, we increase your online presence with creative shareable digital assets and authority links that places you in the right conversations to make you stand out in a crowded web.
It's definitely not a guessing game - as a specialist communication agency all our PR, digital PR & communications campaigns are measurable. We help you identify the right metrics to determine success based on your business objectives. From there we provide insightful but simple reporting to demonstrate tangible results and clear ROI.
Social media is one of the most impactful and cost effective ways to tell the world how brilliant your company is. Wouldn't it be great if you were the only one who'd caught on to this? The issue is that pretty much every organisation in the world has jumped onto the social media wagon and that creates a lot of noise! We know that many small businesses choose to manage their own social media channels, but we also know that when life gets busy it's all too easy to neglect them. If this sounds familiar you have definitely come to the right place. When social media channels aren't managed properly and don't have any strategy behind them, they won't be doing anything much to help your business and could even be doing more harm than good. Fortunately, we're experts at creating strategies that cut through all that noise and we're awesome at content creation too. But best of all, we know the secret to getting your audience talking, sharing and engaging with you. Now is the time to save yourself precious time and energy by signing up to our
Social Media Engagement Success service
. We'll do the hard work of managing your channels leaving you free to sit back and reap the rewards. We know that social media can be an essential growth tool for your company. Download our free
Social Media Content Planner
now and change how you engage with your audience!
Working with the best
We work closely with our clients to form lasting relationships built on trust and delivering results.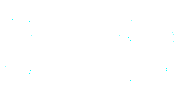 Book your free Revitalise & Grow session today
A free one to one session with a PR expert.
The only investment needed is 30 minutes of your time.
Book now