The year so far has been a mixed bag when it comes to PR campaigns. While there have been a few notable successes, many campaigns seemed to miss the mark, leaving a trail of negative reactions in their wake. Let's take a look at some of the best and worst PR campaigns of 2023 (so far).
Prince Harry – Spare
On the negative side of things, one person that received widespread criticism was Prince Harry, with the launch of his book, "Spare," and his Netflix series, "Harry and Meghan". Unfortunately for Harry and Meghan, both of these releases heavily backfired, turning many people, who were previously supportive of their recent struggles, against them. The pair were criticised for coming across as spoiled and entitled, leading to widespread mocking, such as South Park mocking the pair in an episode titled "The Worldwide Privacy Tour", where the fictional Harry and Meghan promoted their book, "Waaagh". The book was also spotted for half price at some book stores on the day release, leading to further ridicule.
Whilst the problems Harry and Meghan faced have garnered a lot of sympathy in recent years, the mishandling of the situation left many questioning whether there were more professional ways to address these issues.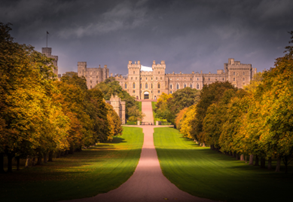 BBC – Gary Lineker
Another misstep came from the BBC, with their response to a tweet from Match of Day presenter Gary Lineker, in which he compared the UK's proposed asylum seeker's policy to that of 1930s Germany. Following some initial backlash to the tweet, the BBC asked Gary Lineker to step down. This, however, led to further outrage, where fellow presenters stood behind their colleague, deciding to go on strike until Lineker was reinstated.
The incident sparked accusations of the BBC caving to government pressure and compromising its supposed impartiality. The BBC eventually succumbed to presenter demands, allowing Gary Lineker to resume his responsibilities.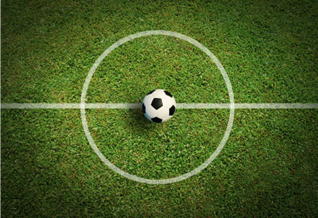 Pepsi – Where's My Jet?
Following the theme of the year, Pepsi also found itself in hot water, surprisingly receiving backlash for a campaign from the mid-1990s!
Pepsi aired a series of adverts which promoted "Pepsi points". These points could be accumulated through purchasing Pepsi products and traded for various items, such as t-shirts and sunglasses. However, in 1996, a 21 year old business student named John Leonard, managed to accumulate the 7,000,000 points needed to claim an AV Harrier II jet, which Pepsi had offered as a prize in one of their commercials, assuming it would be taken as a joke. Unfortunately for Pepsi, there was no disclaimer on the advert stating that the jet was not a claimable prize.
In 2022, Netflix aired a documentary titled "Where's My Jet?'. The 4-part series delved into the campaign, the jet seeker, and the events that followed, bringing up a lot of negative feelings towards Pepsi, even decades later. Many felt that Pepsi, in some way, should have honoured their campaign promise.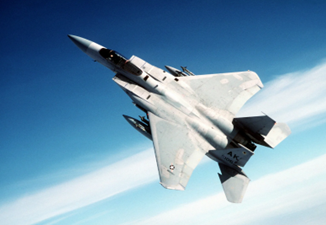 Brewdog – 'Gold beer'
Brewdog, seem to be a brand that pop up often in our 'best and worst PR campaign' round-ups and this year is no different! Known for their bold and often controversial campaigns, they were forced to pay almost £500,000 to winners of their "gold beer" promotion.
The "gold beer" promotion was as simple as it sounds. Lucky winners had the chance to find "solid gold" cans of beer in random packs. After receiving the golden cans, winners discovered that they were in fact gold plated, not solid gold, as advertised.
James Watt, CEO and co-founder of Brewdog, stated that he "misunderstood the process of how the cans were made." Whilst he only stated in three tweets that they were solid gold, this was enough to cause some winners to complain to the Advertising Standards Authority, who agreed that the three adverts were misleading, leading to Brewdog contacting all 50 gold can winners to offer them the cash alternative to their prize.
Despite the unfortunate prevalence of unsuccessful campaigns, there were a few bright spots over the past year.
Airbnb
One standout campaign belonged to Airbnb. With the ongoing war in Ukraine, Airbnb made a commendable move by offering housing to 100,000 Ukrainian refugees. This action demonstrated strong values on the part of Airbnb, and garnered large amounts of positive media and social coverage. Although it likely resulted in financial losses for the company, the genuine gesture showcased their commitment to making a positive impact in times of crisis.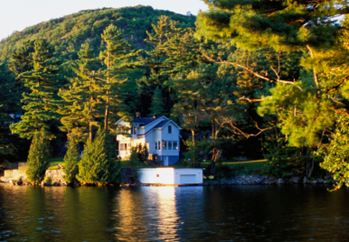 We chat about each of these campaigns in detail in the latest episode of the 'Revitalise & Grow' podcast, The Good, The Bad and the Ugly, which you can listen to here.
If you're looking for advice for your marketing campaigns strategy or simply need some extra resource to make them happen, drop us a line at hello@adpr.co.uk or request for one of the team to give you a call back.