We are very excited to have been crowned the winners of two Gold awards at the annual CIPR Pride Awards, for Small PR Consultancy of the Year and for the best Not-for-Profit Campaign of 2022!
Awarding us with the coveted Small PR Consultancy of the Year award, the judges commended the commitment to our employee career development and wellbeing that is at the heart of our corporate culture, and praised our clear vision for the coming years.
We were also thrilled to pick up Gold for the best Not-for-Profit Campaign, for our 'Lifejacket Stores' campaign with Helly Hansen and the RNLI. The 'Lifejacket Stories' campaign featured a series of real-life stories from people that have been saved by their lifejackets, amplified with research into lifejacket habits and a photography stunt dressing prominent statues around the coastlines of the UK and Ireland with lifejackets. You can see more details of the campaign here.
As well as commending the research to inform messaging and objectives, the judges said, "The idea of dressing prominent statues in lifejackets was genius!"
The CIPR's PRide Awards celebrate the best work in the country, and we are so proud to be recognised for both our client work and for our company culture and commitment to each other as a team. These two Gold awards are truly a testament to the hard work, dedication, and creativity of a team who love what they do and are always putting their all into their work. Dare we say the cliché line… we are delighted!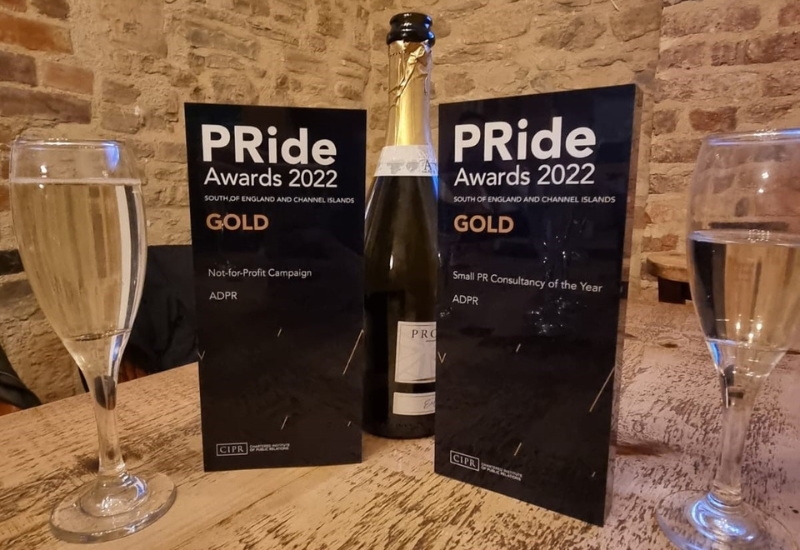 Whilst we're on the subject of awards, we're also thrilled to have been recognised as one of the top PR Agencies in the UK by DesignRush!