With less than a month to go until the start of METSTRADE 2018 (13-15 November), now is the time to start promoting your presence at the exhibition.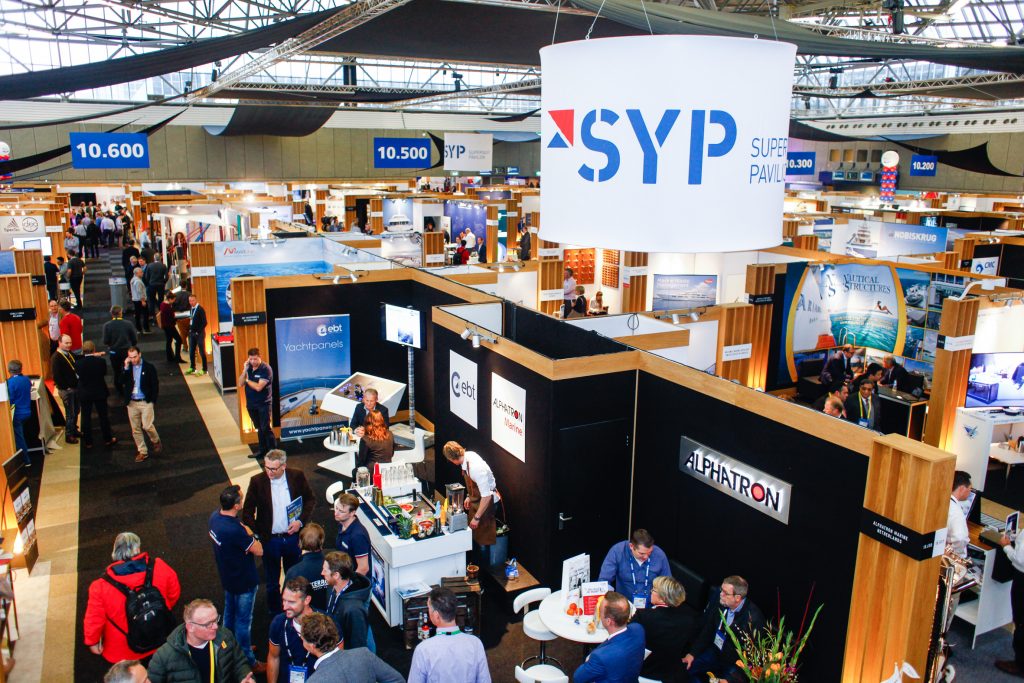 METSTRADE is the world's largest marine equipment trade show and has been bringing the industry together for decades. Giving marine businesses the opportunity to meet face-to-face with 22,000 like-minded peers from 112 countries in Amsterdam, METSTRADE is the most important trade show for many of our clients.
We'll be there in force again this year and are busy working hard to maximise preview opportunities for clients at the show. Clients exhibiting at METSTRADE 2018 include Orolia Maritime, WesCom, Shakespeare Marine, OverBoard, Barton Marine and Fusion Electronics.
With the right preparation, exhibitions provide an excellent platform for building brand awareness and generating sales. They make the ideal stage for launching products and services, selling product and meeting with both new and existing customers.
However, they are expensive and now – more than ever – marketing budgets need to work hard and deliver great returns. If you have decided to invest in exhibiting at METSTRADE, it's important to get the most from your attendance and social media is a highly efficient and cost-effective way to do this. Now is the perfect time to get your social media platforms and content schedules ready for the exhibition, helping you maximise your investment.
We've put together a quick social media check list to help you navigate your way to a productive exhibition:
Set up a Twitter account if you don't already have one. Every exhibition will use hashtags to promote their event. Find out what these are and use them!
Have a plan – regardless of which platforms you are using, create a plan that details what you plan to post and when.
Tweet customers, prospects, suppliers and journalists inviting them to drop by your stand.
Run a Twitter competition – it is a great way to aggregate a list of attendees at the show. Ask them to Tweet a photo of your stand using the show hashtag and @mention your Twitter handle to be in with the chance of winning.
During the show, Tweet about what's happening – name check journalists, industry bigwigs or customers who've visited the stand. Take and share photos of what's happening and if you're feeling adventurous, why not live stream from your stand?
Host a happy hour – if you have a brand ambassador at the show then hold a meet and greet, take pictures and live stream a Q&A.
Ask prospective customers if they're on LinkedIn. The perfect environment to connect, especially in the B2B space.
After the show, get back in (virtual) contact with anyone you've connected with in the real world via LinkedIn or Twitter.
Say 'thank you' to the organising team using the show hashtag – this works especially well if you have a deal to announce following the show.
Write a blog post once you're back in the office, including any post show quotes and point all your new connections to it via your social media channels. Inform your readers of where you're headed next and thank those who took the time to stop by and say hello!
For more information on maximising trade shows, get in touch with Sophie Foyle Associate Director at ADPR Sophie@adpr.co.uk or call 01460 241641.