Aqua Living is a new one-stop-shop that's curated everything you and your family need to enjoy life by the sea. AquaLiving.co.uk is the newly-launched online store that stocks everything from deck shoes and floatation gilets, to lifejackets, swimming goggles and inflatable paddleboards.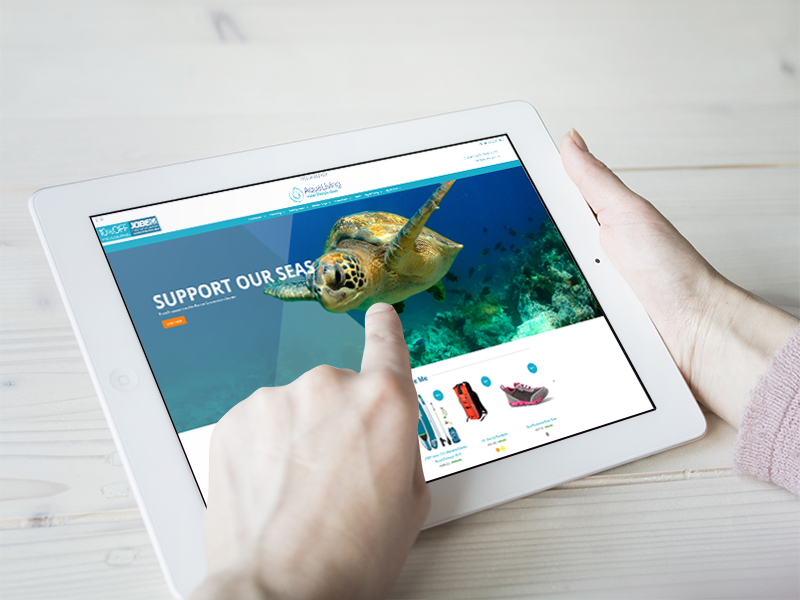 Aqua Living founders Christina and Alistair Hall grew up on the South Coast of England and following the birth of their twin boys, quickly realised the need for practical, water-friendly and waterproof products when swimming, at the beach, on a boat, in the garden or just pottering around in the rain. They decided to open a store that provides quality lifestyle products for families spending time on or near the water.
Stocking big name marine and outdoor lifestyle brands such as Baltic, CamelBak, Intex, Jobe and OverBoard, AquaLiving.co.uk also offers a unique range of eco-friendly kids toys and re-fillable water bottles and is committed to environmental conservation, supporting marine charities including the UK Marine Conservation Society.
Founder Christina Hall comments, "The Aqua Living vision is for everyone to enjoy a healthy, active water lifestyle whilst supporting marine and environmental conservation of our beautiful planet. Water makes up over 70% of our planet and we hope our curated range of unique, high-quality products sourced by Aqua Living will help people have fun spending time on, in or near the water. Through our brand-new online shop, we are proud to support the UK's leading marine charity, the Marine Conservation Society – which is doing amazing work to turn the tide on the fortunes of our seas."
Aqua Living is now live online and to celebrate, is offering free UK delivery on all orders placed until 31st October 2018. Discover the full range of products in the Aqua Living water lifestyle store by visiting www.aqualiving.co.uk.