Saturday 3 November 2018, 7pm
With Christmas just around the corner, Clarks Village is starting the festivities in style – with a spectacular firework display on Saturday 3 November in the Village at 7pm.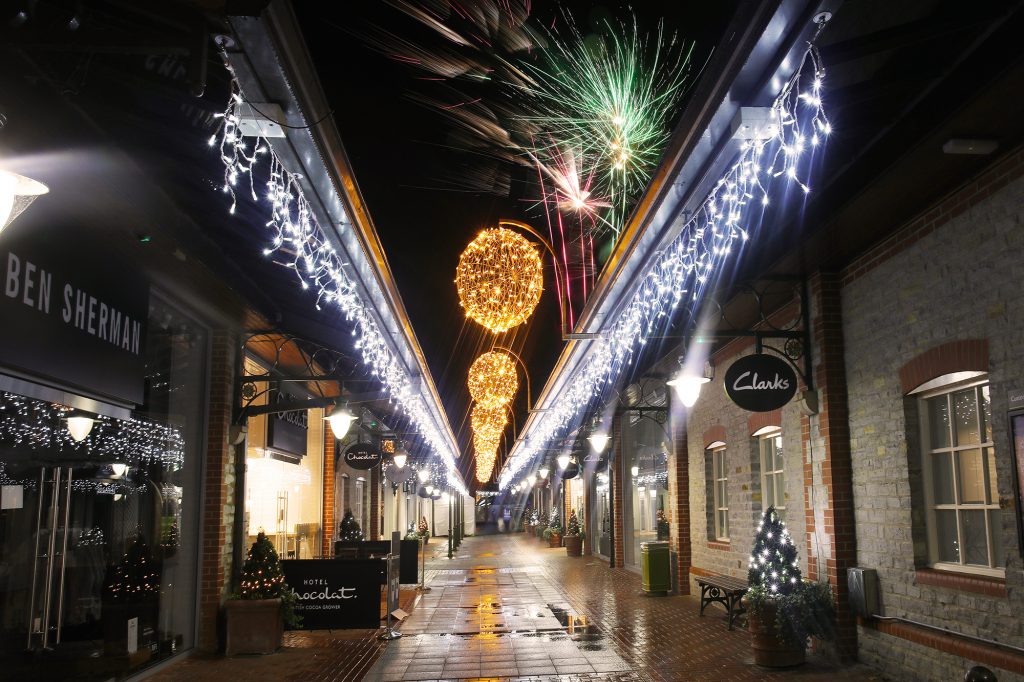 The free, annual fireworks display promises to have guests in awe of the magical artwork created in the night sky. It will commence at 7pm on Saturday 3 November 2018 and will last approximately 20 minutes. After this, the village will be illuminated as the annual Christmas lights and decorations are switched on. Shops will also stay open until 8pm for the start of the Christmas shopping season – a chance to get ahead with buying presents for your family and friends.
Marketing Manager at Clarks Village, Steve Burge, comments, "We are delighted to announce the details of our popular fireworks display this year. It's become a real highlight in our festive calendar and we know lots of our guests look forward to the event each year. We hope everyone enjoys the evening."
Also on 3 November, shops will start their Christmas opening hours, staying open until 8pm on Thursdays, Fridays and Saturdays. Psst……there's free parking after 6pm!
For more information about Clarks Village, please visit: www.clarksvillage.co.uk. To keep up to date with village life, follow the Clarks Village social media channels:
Facebook – www.facebook.com/clarksvillage
Twitter – @ClarksVillageUK
Instagram – www.instagram.com/clarksvillageuk