Clarks Village is preparing to unveil a secret sale this month – and you're invited.
Full details will be released soon, but in order to gain entry to the exclusive event, guests must pre-register using a secret event web page.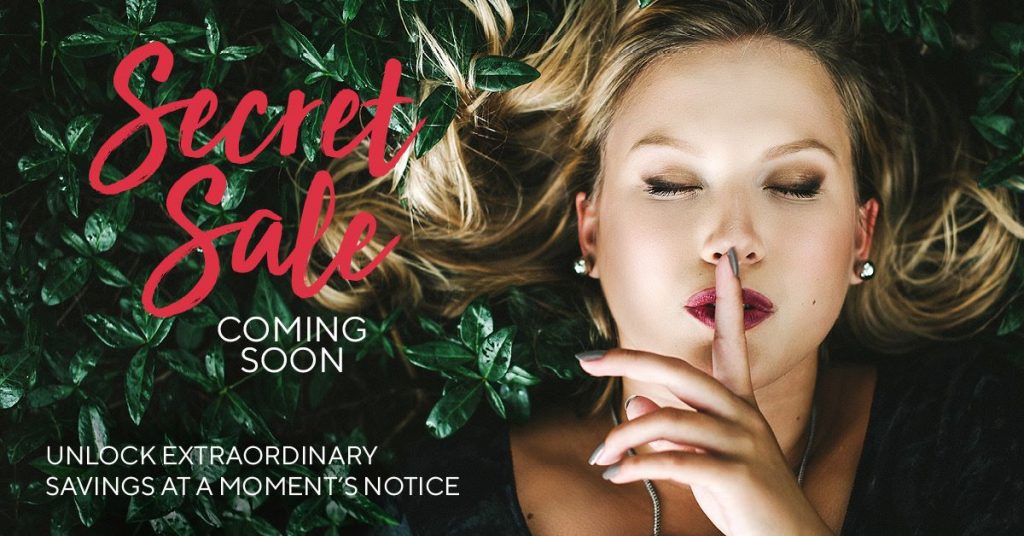 Clarks Village, near Glastonbury in Somerset, is the perfect destination for a fun day out with friends or family. With discounts of up to 60% off RRP at over 90 high street and designer brands, Clarks Village is also a top spot for a delicious meal with your loved ones, with a range of cafes and late-opening restaurants offering a variety of cuisines to suit all palates.
Marketing Manager at Clarks Village, Steve Burge, tells all about this experiential marketing example: "We are very excited to create this special event for our guests at Clarks Village. Clarks Village has built a reputation for going the extra mile for our visitors, most recently with our huge 25 Year Anniversary celebrations. We hope that this top-secret event will delight event more guests at Clarks Village this September. My lips are sealed for now but register your interest to be the first in the know very soon!"
To register your place for this top-secret event and to be the first to know about the big announcement, register your details here: https://clarksvillage.co.uk/secret-sale
For more information about Clarks Village, please visit: www.clarksvillage.co.uk. To keep up to date with village life, follow the Clarks Village social media channels:
Facebook – www.facebook.com/clarksvillage
Twitter – @ClarksVillageUK
Instagram – www.instagram.com/clarksvillageuk
If you'd like to see more experiential marketing examples from ADPR, take a look at our case studies.