To celebrate the completion of the Dean & Reddyhoff and Quay Marinas merger, berth holders can now benefit from a new nationwide cruising pass making access to the UK's second largest coastal marina group a breeze.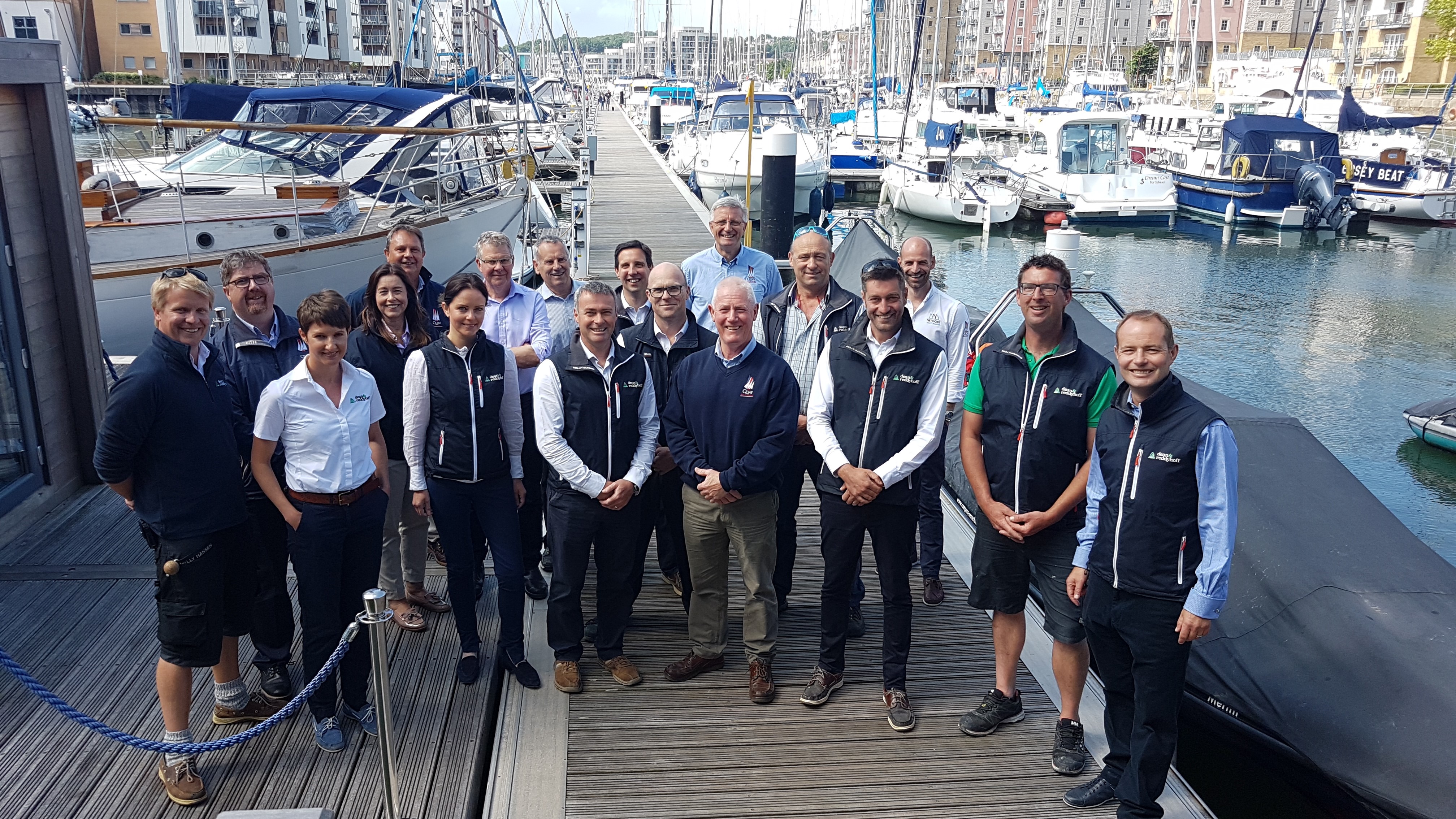 Launching at Southampton International Boat Show, the new nationwide cruising pass has been designed so annual berth holders can make the most of cruising around the family of 11 marinas for up to 300 nights (T&Cs apply).
With 11 marinas in England, Northern Ireland, Scotland and Wales, the new marina group offers visitors and berth holders access to the stunning boating destinations of Cowes, Hamble and Portsmouth Harbour, Dorset, the Bristol Channel, Irish Sea, the Clyde and the East coast. Alongside 11 marinas, 4,000 berths and 150 staff, the new business will operate boat yards, boat repair and maintenance and boat sales.
Michael Prideaux, Group Managing Director of Dean & Reddyhoff comments, "It has been a really vibrant summer helping our berth holders and visitors get afloat and have fun out on the water. We are proud to offer so much more than a lovely place to keep your boat – with our boat care, boat sales, sailing schools, shops and restaurants. We are looking forward to sharing our maritime skills, knowledge and experience and creating a truly nationwide marina group."
Simon Haigh, Managing Director of Quay Marinas continues, "Our marina teams have been getting know each other over the summer and we have loved welcoming berth holders who have been exploring all that we have to offer in our new group. Whether you are sailing, cruising, fishing or learning about all things boating, we can't wait to make it easier for our berth holders and visitors to get out and about on the water."
At the Yacht Harbour Association Marina of the Year awards ceremony on 19th September 2019, the team  were thrilled to learn that John Mellor from Conwy Quays Marina has been voted "Marina Employee of the Year" and Royal Quays Marina, North Shields, has been voted "Marina of Year, Coastal – over 250 berths" Sponsored by Towergate Insurance, the prestigious, international awards are voted for online by marina berth holders.
Visitors to the boat show can find out about the special boat show offers and berthing deals at the Marinas (stand E043) overlooking the water. The Boat Care team (stand J310) in Ocean Hall is the place to meet our experts and discuss antifouling, keel bolts, gel coat, propulsion, the benefits of copper coat and more
The 11 prime coastal marinas in the new business are:
Bangor (serving Northern Ireland)
Conwy Quays (serving Cheshire/Liverpool/Manchester/North West England)
Deacons, Hamble (serving the Solent, Hampshire, South East England)
East Cowes (serving the Isle of Wight/Solent, South East England)
Haslar (serving Portsmouth Harbour /Solent, Hampshire, South East England)
Penarth (serving Cardiff Bay / South Wales)
Portishead (serving Bristol / South West England)
Portland 2012 Olympic Marina (serving the Dorset Jurassic Coast / South West England)
Rhu, Firth of Clyde (serving Glasgow / Edinburgh, Central Scotland)
Royal Quays Marina, North Shields (serving North East England)
Weymouth (serving the Dorset Jurassic Coast / South West England)