Digital Taunton is back with a BANG
The region's fastest growing community, Digital Taunton, is returning this month with its latest virtual event on Thursday 25 June 2020 at 7.30pm.
Bringing together the county's most influential and knowledgeable brains, Digital Taunton is renowned for hosting collaborative and interactive sessions to share knowledge and inspire like-minded individuals. This month sees the first official virtual event, streamed by Youtube, welcoming keynote speakers Kerry Harrison and Richard Norton from TINY GIANT. The duo will take attendees on a whistle-stop tour of how AI and humans are collaborating to create work that helps brands stand out and land their ambitions. Guests are invited to "call in" and ask their most burning questions live on air to the experts.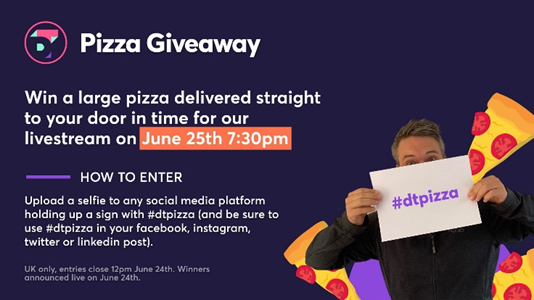 The event will feature a spotlight talk delivered by Jackie Mulligan, founder and CEO of multi award-winning ShopAppy.com. The platform enables small and traditionally local business to seek new customers and offers delivery or "Click & Collect" services free of charge. The session promises to inspire and engage with all business professionals.
To register for the event, please visit: www.meetup.com/digitaltaunton/events/271012250
Co-founders of Digital Taunton, Jeremy Hyams and Shane Griffiths have been working hard to reinstate the monthly event and promise a sleek and informative session. They said, "We understand our community has felt the loss of our monthly meetups, so we are absolutely thrilled to kick-start a new series of virtual events. The current pandemic has provided us all with a few extra hurdles, but we are back, fully re-fuelled and eager to share these incredibly passionate experts with you!"
Digital Taunton is well-loved for epic-amounts of pizza, and the virtual events will be no different. The team has launched a competition for ten lucky attendees to win a large pizza, delivered on the night. Entrants should upload a selfie with #dtpizza to their favourite social media platform* by 12pm on 24 June 2020 to be in with a chance to win. A live draw will be hosted via Facebook to announce the winners, on the evening of 24 June 2020.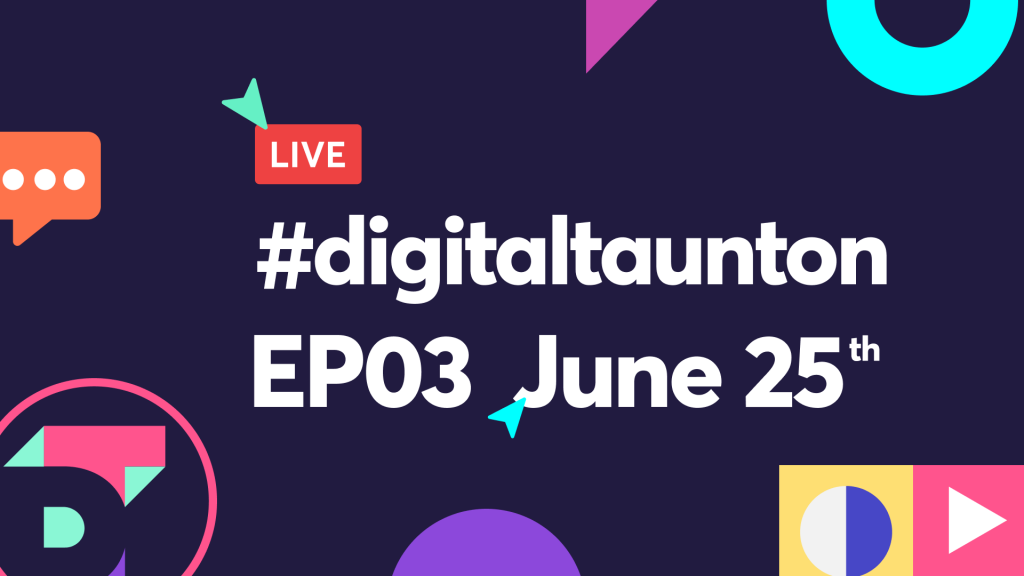 Jeremy adds, "We're itching to welcome back our loyal members and see many new faces tune in from the comfort of their own homes, and we know Digital Taunton is not complete without pizza. We look forward to reviewing all the great selfies!"
Digital Taunton is a community-driven group of individuals and businesses who are passionate about ensuring Taunton becomes a hub for digital innovation and collaboration. Established in February 2019, Digital Taunton has gone from strength to strength, gaining significant support from the local community, welcoming over 100 attendees for each of its events.
This month's sponsor is local dog waking and pet sitting business, Wags and Whiskers.
To find out more about Digital Taunton, please visit: www.digitaltaunton.uk.