Palm Beach International Boat Show | Palma International Boat Show
Jersey Boat Show | British Motor Yacht Show |
Luxury British boatbuilder, Fairline Yachts, is set to showcase a variety of its newest and most popular motor yachts at four boat shows around the world this Spring. Building on its best ever boot Dusseldorf show, Fairline will be represented by their authorised dealer network and key Fairline personnel to display the brand's newly updated, world-class portfolio of yachts.
Palm Beach International Boat Show
Date: 26 – 29 March 2020
Location: 101 S Flagler Dr, West Palm Beach, Florida
Website: https://www.pbboatshow.com/en/home.html
This year marks the 35th annual Palm Beach International Boat Show, which will feature over $1.2bn worth of yachts and accessories and attracts brands from across the globe. Fairline will exhibit through its East Coast dealer, Total Marine, and will showcase two of Alberto Mancini's most revered Fairline models – the hugely popular F//Line 33 and World Yacht Trophie winner, the Targa 65.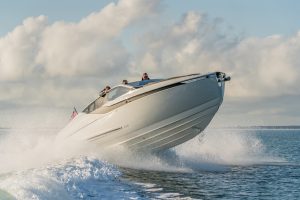 Barclays Jersey Boat Show
Date: 2 – 4 May 2020
Location: St Helier Marina, Jersey
Website: www.jerseyboatshow.com
Jersey Boat Show returns in 2020 to welcome an estimated 30,000 visitors for the 13th consecutive year, offering guests the opportunity to get up close and personal with an array of yachts. Exhibiting through its Channel Islands dealership, PC Boat Sales, Fairline will bring two of its newest models to Jersey this Spring in the shape of the F//Line 33 Outboard and the Targa 45 GT. Completing the sporty line-up for Fairline will be the Targa 45 OPEN.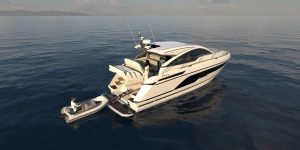 British Motor Yacht Show
Date: 15 – 17 May 2020
Location: Premier Marinas Swanwick, Southampton
Website: www.britishmotoryachtshow.com/
A unique offering in the UK, the British Motor Yacht Show is focused on the ownership of high-end motor yachts and power boats. This year, Fairline will showcase some of its latest motor yacht models, such as the highly praised F//Line 33 and its newly revealed counterpart, the F//Line 33 Outboard. Featuring stylish composition and impressive performance, the sleek F//Line 33 can achieve 48 knots with full tanks and six guests onboard and boasts Alberto Mancini's creative genius throughout.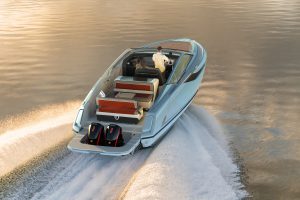 Palma International Boat Show
Date: 4 June – 7 June 2020
Location: Palma, Mallorca
Website: www.boatshowpalma.com/en/
Palma International Boat Show brings together the most prestigious yachts from a range of global brands and will this year see a collection of impressive Fairline yachts, from the brand's smallest current model to one of its largest. From the expertly designed F//Line 33 to the award-winning Targa 65 GT, Fairline will display its versatility on the Spanish island this year.
Other ever-popular Fairline models will be on show in Palma this year, with some of the brand's experienced European dealer network and key HQ personnel in attendance to discuss Fairline's extensive range of yachts for 2020.
For more information visit www.Fairline.com