Luxury British boatbuilder, Fairline Yachts, announces the appointment of Seawood Yachts as its newest addition to the dealer network, covering the South West of England region including Devon, Cornwall and Somerset. Seawood Yachts will be known as Fairline Southwest.
Seawood Yachts is owned and managed by John Wood and Gary Ruffell, who were directors of Fairline Andalucia between 2003 and 2009. Operating from Exmouth and Torquay Marinas, Seawood Yachts offers a range of marine services including new boat sales and brokerage, yacht management and maintenance, and a chandlery.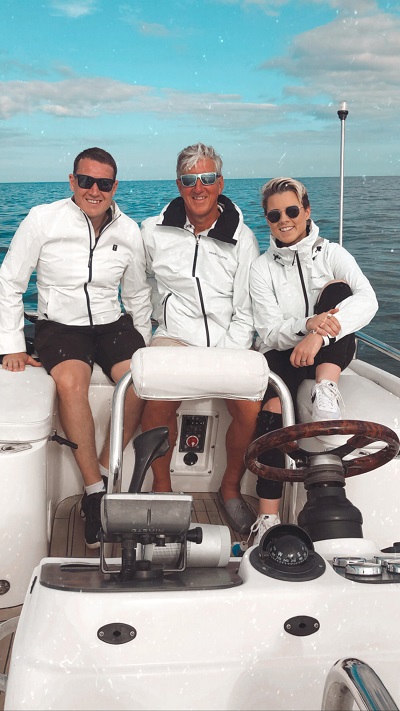 John comments, "Having been a Fairline dealer previously, we know that owners of Fairlines are very discerning. They appreciate high quality customer service and tailored aftersales support, something which we are proud to offer. In most marinas across the South West there is a high percentage of Fairline boats, so we're confident it is the right brand for us and will be a highly successful partnership. We're particularly excited to get clients onboard the Targa 65 GTO, its style, design and sense of light really makes you feel like you are on a much larger boat and we're sure it will be a popular choice amongst our client base."
James Powell, Fairline's Sales Director, adds, "Both Fairline and Seawood Yachts value customer service incredibly highly, which is something that is crucial to us as a brand when working with our authorised dealer partners. The partnership enables us to move forward with our aim of increasing visibility of the Fairline brand across the key yachting regions of the UK."
Seawood Yachts will work in collaboration with the main Fairline UK dealer, Bates Wharf, as a sub-dealer covering the South West of England.