New research reveals the UK has quite the allure for glasses-wearers as 18% admit they are more attracted to people who wear glasses than those who don't. What's more, two in five also believe people who wear glasses look smarter.
The study, commissioned by the UK's most-trusted online glasses retailer, Glasses Direct, also found that one in five admit wearing glasses makes them feel more confident. 16% believe they look more professional, while 14% think wearing glasses makes them look smarter.
When it comes to the who's who of glasses wearers, TV Star, Sue Perkins tops the polls of who looks the best, followed by style icon, Audrey Hepburn and tech tycoon, Steve Jobs. When asked who looks better with their glasses than without, 42% of the UK agree it's English actor, Jude Law, followed by entertainment entrepreneur, Simon Cowell (36%).
The survey also found that a quarter of men (26%) find themselves much more attracted to glasses wearers than women (10%). Just under half of men (45%) believe glasses wearers to be more intelligent too with over a third (36%) of women saying the same.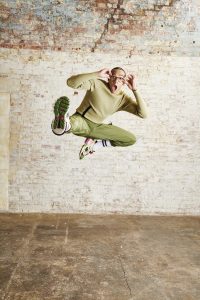 Iconic specs wearer, Diversity's Perri Kiely, has today announced he is joining forces with Glasses Direct, the UK's leading glasses retailer, as the brand's first celebrity ambassador.
Renowned for wearing glasses throughout his performances and broadcast work, the famous street dancer, TV and KISS Breakfast presenter, Perri, comments on his new partnership, saying, "Glasses are a significant part of my identity and I don't feel like myself when I'm not wearing them, which is why I prefer them to wearing contact lenses. Whether I'm dancing, presenting or relaxing, I always pair my glasses with my outfit, so it's important they are made well and fit comfortably. Glasses are no longer just a symbol of professionalism or intelligence like they were 10 years ago. Just like any fashion accessory, even glasses are seen flaunted on the catwalks and red carpet. It's a great accessory as you can completely alter your look as you want, whether that's trendy, retro, geek-chic, glam, preppy or classy. Glasses can clearly reflect your personality.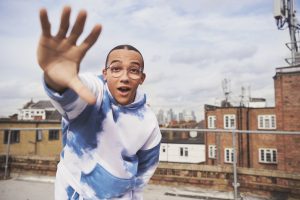 Glasses Direct offers an impressive choice of colours, styles and trendy designs, and having an expert on hand to manage my prescription means I don't have to worry. Since so many of the frames are at affordable prices, you can experiment with different styles for different occasions or moods. My favourite pair is Wilder from The Collection they are so light, comfortable and well made, while the style is attention-grabbing which makes them an essential fashion accessory for me. I'm very excited to be working with Glasses Direct!"
Barney Streeting, CEO of Glasses Direct, comments, "We are honoured to welcome Perri as our first celebrity brand ambassador and are looking forward to starting this exciting journey together. Perri embodies our core values and plays an important role in showcasing how glasses can be more than just a functional tool, they can also be a major fashion accessory to reflect your personal style every day. Whether it's a Zoom networking event, job interview or date, you want to make a great lasting impression. The stats reveal that we believe glasses make us look more professional and smarter, so those who wear glasses should feel empowered to match different frames to their different outfits and moods."
Want to try some new styles but not sure where to start? Take a look at Glasses Direct's free Home Trial service. There are four "popular home trial packs" for both men and women to choose from, which showcases the brand's most loved styles and shapes, as well as selections for the  modern and daring trend-setter. Alternatively you can choose your favourite styles independently and create your own pack. Available to order online at  www.glassesdirect.co.uk/home-trial-packs.
For more information on Glasses Direct, visit www.glassesdirect.co.uk.