Sailing and trainer cultures collide in Helly Hansen's all-new Aqua-Athletic Fusion footwear series. The eight men's and women's styles have striking designs that complement Helly Hansen's professional-grade watersports clothing collection.
The Spright One combines the look of a classic deck shoe with new and innovative textiles. The ground-breaking style features an engineered, knitted upper creating a unique and exciting new nautical hybrid trainer. The upper is made with a breathable, quick-drying textile and it's finished with a decoupled flexible outsole with HellyGrip rubber for superior traction.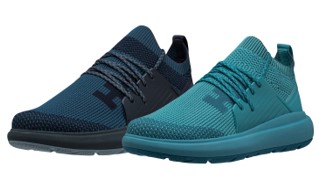 The Razorskiff shoe is a breathable, comfortable demi-cut trainer in a knitted sock upper. This versatile engineered textile shoe can be worn without socks and offers a well-cushioned and stable performance midsole. The fusion creates a unique nautical hybrid silhouette that delivers on both a visual and functional level.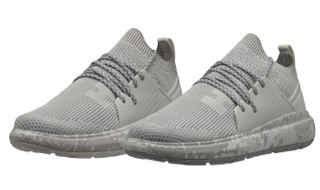 The Razorskiff Crest shoe has a contemporary trainer upper in engineered knit textiles that sits on a premium EVA midsole. The shoe features a bold ocean graphic print, giving it a look like no other.
To learn more about Helly Hansen's latest collections, visit www.hellyhansen.com