Technical wintersports brand, Helly Hansen is proud to receive the Red Dot Award for its new Elevation Infinity Shell Jacket this year. Featuring LIFA INFINITY PRO™ – the company's most innovative and sustainable waterproof/breathable technology without any added chemical treatments – the jacket was rewarded for being such an innovative product in the world's most renowned design competition.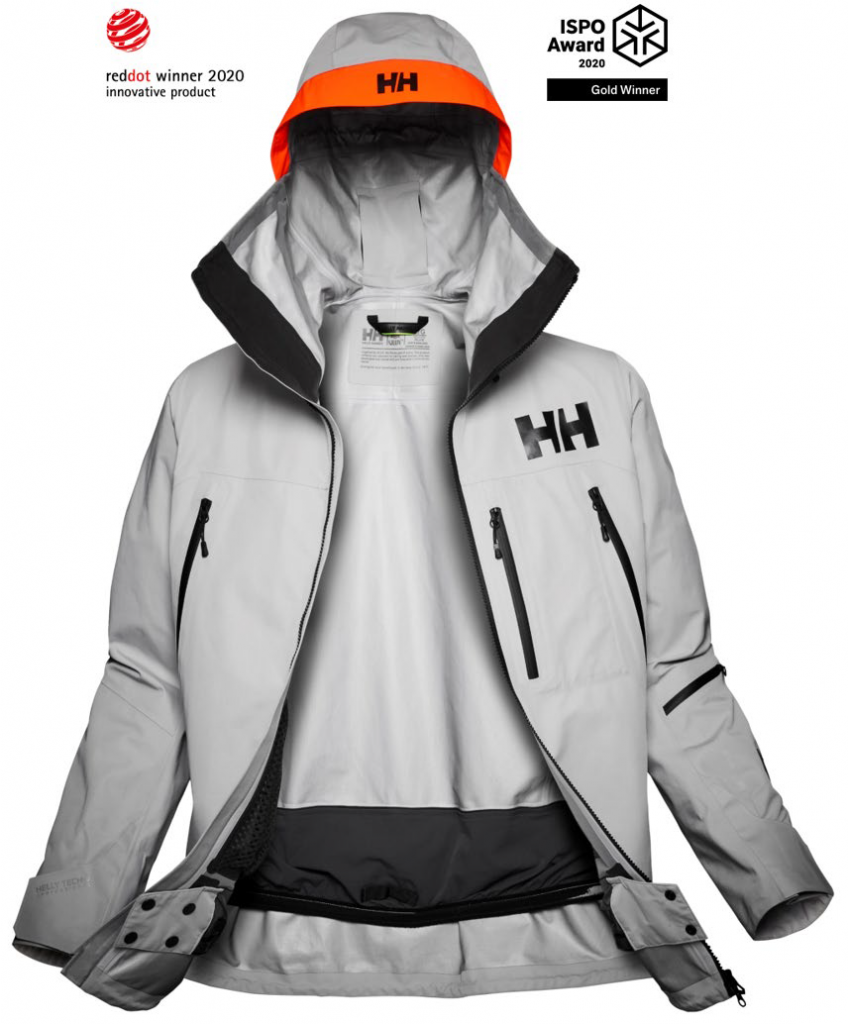 With LIFA INFINITY PRO™ technology, the Elevation Infinity Shell Jacket reaches the next level of responsible professional grade gear. Challenging the industry norm, this first-to-market technology pushes the limits in clothing design, and through advanced textile engineering and development, LIFA INFINITY PRO™ is truly unique and highly innovative.
Using LIFA® technology, a proprietary Helly Hansen fibre that is lightweight and hydrophobic, the fully waterproof/breathable membrane and durable water repellent performance are achieved without the use of chemicals. Combining the LIFA INFINITY™ membrane with 100% LIFA® hydrophobic face fabric, LIFA INFINITY PRO™ is a groundbreaking technology, meeting the extreme waterproofness and breathability of HELLY TECH® Professional construction. With everlasting water repellent protection that never needs to be reproofed with chemical treatment after use, the Elevation Infinity Shell Jacket delivers long-lasting, responsible and superior professional grade performance.
Issam Yousef, Technical Expert in the Product & Development department at Helly Hansen, led the fabric team on the development of the LIFA INFINITY PRO™ technology, which is featured in the award-winning jacket. He comments, "We are thrilled that our new responsible waterproof/breathable technology has been rewarded with the Red Dot award for innovative products.
Category Managing Director for Ski at Helly Hansen, Philip Tavell, adds, "We worked tirelessly to bring a new technology to market that was truly revolutionary, and the design team and I are honoured to receive this recognition."
The Elevation Infinity Shell Jacket is also solution-dyed and features a hi vis hood brim and a Life Pocket+™ that keeps phones alive longer to stay connected on the mountain. Featured in the brand's ULLR line designed for freeride skiers, the Elevation Infinity Shell Jacket will be available in-store and online in Winter 2020 at: www.hellyhansen.com.