Love being on the water but not sure how to make it a career? To help potential students understand more about what the marine industry could offer them, the South Devon Marine Academy are hosting a marine careers advice drop-in session open day on 26 April 2019 at University Centre South Devon. As well as learning more about the FdSc Marine Technologies and FdSc Yacht Operations courses offered, both foundation degrees that are awarded in partnership with the University of Plymouth, students can meet potential employers.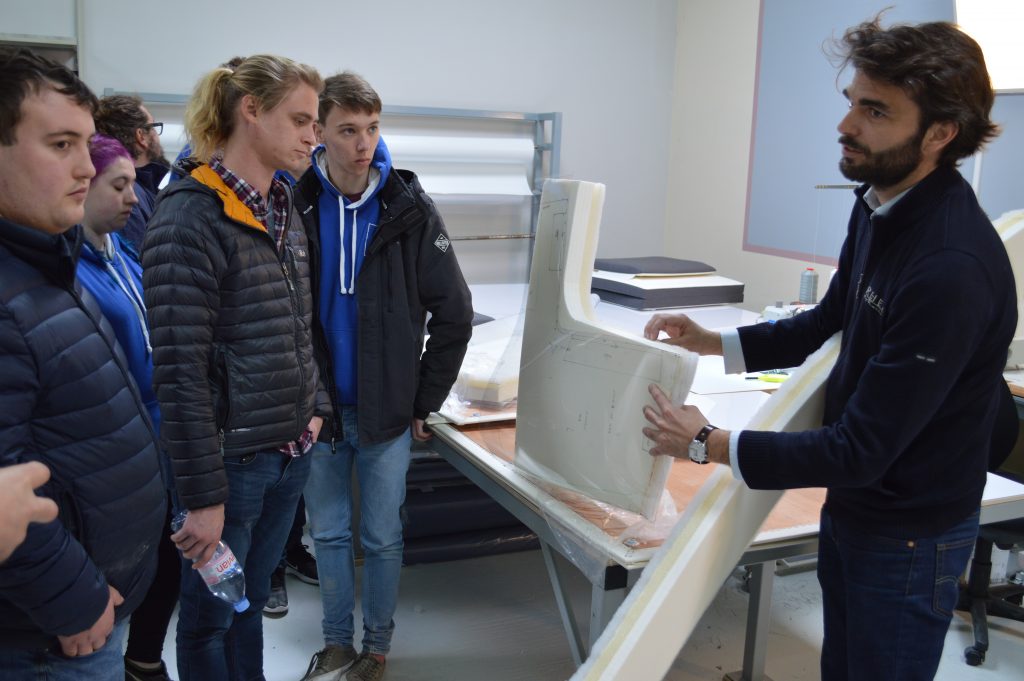 Adrian Bevin, Head of Automotive & South Devon Marine Academy, comments, "Whether you've applied already for one of the courses or still haven't decided, this is the perfect opportunity to find out more. The marine industry offers extraordinary offshore and onshore career opportunities. Our bespoke careers advice session is also a great way to get to know our tutors and help with your UCAS application."
Based on the banks of the River Dart, the South Devon Marine Academy, part of South Devon College's campus, is located in a fully operational boatyard and students have the opportunity to learn on a tidal river with access to the open sea.
Confirmed employers at the event include Sailing Holidays who offer all foundation degree students an interview for a summer work placement in Greece.
Sailing Holidays, Operations and Sales Manager Sam Norman comments, "Our partnership is integral to Sailing Holidays. We have been searching for some time for an academic establishment that produces smart, dependable and most importantly approachable young people to work on our Flotillas. We are happy to say for the 2nd year in a row we have offered current students' roles in Greece this summer and I look forward to South Devon Marine Academy producing many more Sailing Holiday team members."
For students who are interested but aren't 100% sure that the marine industry is for them, Sam Norman continues, "The marine industry can often look complicated with a range of qualifications, acronyms and strange words! The reality is that I do not think there is a career with such clear progression out there that is more accessible. Organisations like Sailing Holidays can help you get your foot on the ladder and from there the world, is literally, your oyster."
As well as being members of British Marine and a recognised Royal Yachting Association (RYA) Training Centre, students benefit from links with highly regarded professional bodies and that means the  curriculum remains responsive to regional, national and international industry trends.
The RYA South West will be at the event to answer questions about careers as well as their courses.
Tony Wood, Regional Development Officer, South West from the RYA comments, "From going to sea to yacht design, insurance to sales and marketing, the marine industry is varied. The RYA has been working with the South Devon Marine Academy for more than five years. We are a respected benchmark for the industry and proud to help their students flourish. My advice would be to get involved, volunteer and help out with your local sailing school or club to give you even more valuable and relevant experience."
Students can register for the event on 26 April 2019 here: https://www.eventbrite.co.uk/e/south-devon-marine-academy-careers-drop-in-tickets-59332293487 and can attend at any time between 10am and 3pm. The event is taking place at University Centre South Devon, Long Road, Paignton, TQ4 7EJ
For more information about the South Devon Marine Academy, please visit: https://www.southdevon.ac.uk/college/south-devon-marine-academy