Global yacht charter companies Sunsail and The Moorings are celebrating after winning two awards at the prestigious eCommerce 2018 Awards last week.
Sunsail was the winner in the Best Travel, Ticketing & Entertainment eCommerce award category. Sunsail & The Moorings were the winners of the Best Cross Border Marketing Campaign.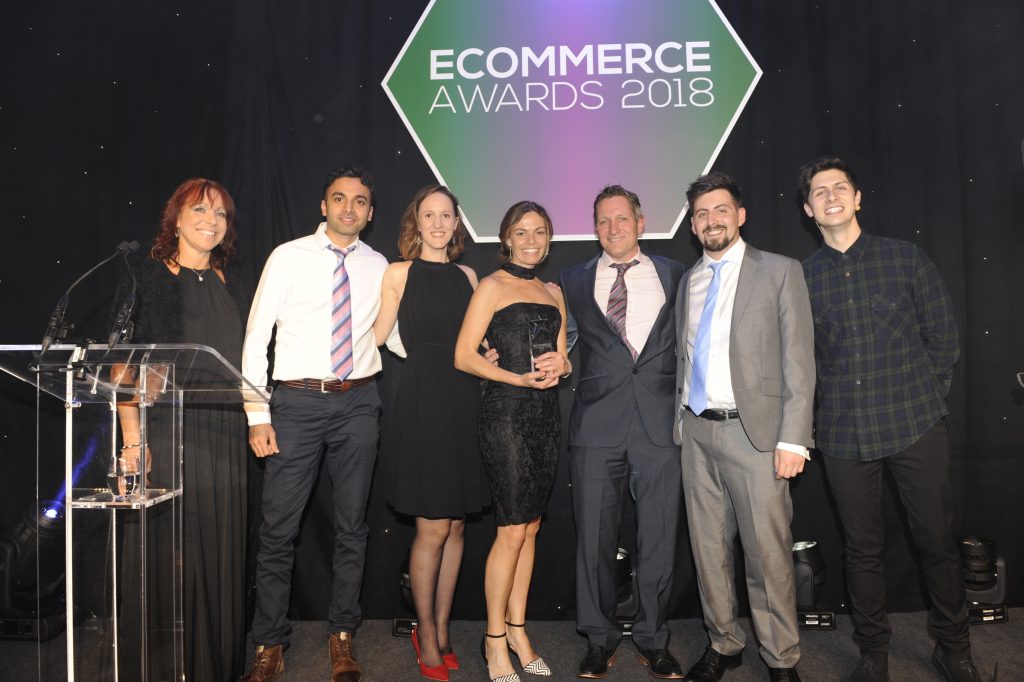 Lucy Black, Head of UK Marketing for Sunsail and The Moorings comments, "To win two eCommerce Awards is a fantastic way to celebrate the hard work and commitment of the teams. We want our customers to have a fantastic experience online whether they are first time sailors researching their holiday or experienced adventurers booking their next trip."
The second award of the night was for Best Cross Border Marketing Campaign – a multi-channel campaign focusing on the recovery efforts following last year's hurricanes impacting two of our Yacht Charter bases in the British Virgin Islands and St Martin. The commitment of the yachting and sailing community has been key in helping support the recovery and the reopening of our base in the BVI just three months after the event in December 2017 and St Martin in February 2018.
Lucy Black continues, "The response from customers was overwhelming and we were so touched by their support. We've worked really hard, both at the affected bases and at home, to welcome customers back as quickly as possible and we're so pleased to see BVI bookings back to pre-hurricane levels. Working closely with the BVI Tourist Board, the CTO and other partners, we helped to share the latest information from the islands on our dedicated webpage www.caribbeancomeback.com, on social media, emails and through blog content to confirm what's open, as well as fundraising initiatives. Fresh from a recent photoshoot, it's clear just how much progress has been made – the waters are crystal clear, wildlife is thriving and the islanders are warmly welcoming tourists as they always have done."
For more than ten years, the eCommerce Awards, has consistently broken new ground in highlighting some of the very best online retailers, online companies, agencies, innovations, products and campaigns the ecommerce industry has to offer.
Commenting on the Best Travel, Ticketing & Entertainment eCommerce award, Danny Todman, Senior Online and User Experience Manager, "Winning this award for Sunsail is testament to the teams who have worked so hard over the last year to ensure we have a website that is the best in the industry. Not only have we addressed key user frustrations we have also improved our lead generation and conversion rates. With the success of the Sunsail websites we are looking forward to completing the roll out of our new websites for The Moorings, over the next few months."
For further information on sailing holidays, please call the Sales team Office on 0330 3321183 or visit www.sunsail.co.uk
For further information about The Moorings visit www.moorings.co.uk