The food and beverage industry is probably one of the most competitive business sectors. With so many big players and a plethora of exciting start-ups, it is becoming increasingly difficult for food and drink companies to get their brands recognised, particularly if they don't have a huge marketing budget!
Whilst it goes without saying the quality of your product is one of the most critical ingredients of success in the food and beverage industry, without also raising brand awareness and marketing your products in the right way, brands can be left with disappointing sales.
Running a social media competition can be a brilliant way to attract and engage audiences, grow awareness of your food or drink products and increase purchase intent from potential customers.  It allows you to showcase your products to a new audience and can be a great way to build your email list, drive traffic to your website or reward your loyal customers.
So, how do you plan, create and run a successful social media competition for your food and drink brand?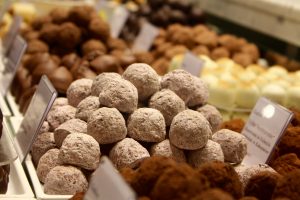 1. Decide what it actually is that you want to achieve
Is it extra social media followers and brand awareness you're after?  Or are you seeking more restaurant visitors? Have you launched a new food or drink product that you want people to try?  Whatever the objective, you need to be clear about why you're creating a social media competition because if you're unsure before you start, then you are highly unlikely to achieve anything.
2. Goals, goals, goals!
This goes hand in hand with point number one as it's crucial you have established effective goals beforehand. This means making sure the goals are specific, measurable, attainable, relevant and timely.
Here are some of the ways a social media competition could add value to your food and drink brand:
It can boost brand or product engagement
Increase your social following
Improve your email database
Encourage community engagement
Generate user-generated content
Give you a better understanding of your customers
Whilst one competition could achieve all of the above, it's important you have prioritized the goals most important to your brand to ensure you're getting the most out of it.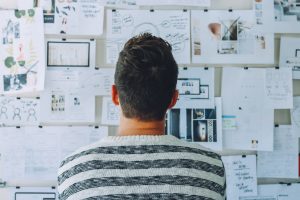 3.Think like the customer you want to attract!
 If you were on social media and came across a giveaway or a competition from your favourite food and beverage brand, ask yourself: what would you like to win?  What would make you stop and think this is worth your time and effort?  How is this any different from all the other competitions you scroll past?  How will this prize benefit you?
Think like the customer you want to attract and offer a super exciting prize that would make your target market stop and enter the competition when scrolling through their newsfeed!
 4.Create a sense of urgency by setting a time limit for your competition
This one might seem obvious but it's so important to consider the ideal timeframe for your competition. For example, the longer it runs, the more opportunity people have to enter. However, it can also mean losing momentum because your audience could get bored waiting a long time to see a result.  If you're doing an off-the-cuff Instagram giveaway with a small prize, then the competition could be as short as a day or two.
Another point to consider is when you plan to run your competition.  For example, if your prize is a free voucher for a seasonal food or drink product such as a Pumpkin Spice Latte or a bottle of mulled wine then you probably don't want to launch the  giveaway in the midst of summer!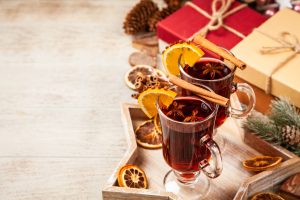 5.The boring small print
Terms and conditions are regularly overlooked or forgotten, but it's important to use them for all social media competitions. As soon as you ask people to 'enter for a chance to win' you will be running a 'legally regulated competition'.
Before you get started, get to grips with the different social networks' rules on how you're allowed to run and promote your competition. For example, Facebook discourages most competitions where users are asked to share a post or tag friends to win. So, make sure you read and fully understand each social platform that you want to use!
 6.Keep it simple
Make your competition easy to understand and spell out exactly what is on offer and what the entrants are expected to do. Make it clear how you will notify them of the results and what the restrictions are.  This will ensure there is no confusion when the winner is picked and will make sure that everyone knows what they're getting into when entering.
For example, "Win a three-course meal for four people at our restaurant in Torquay! Simply enter your name and email to be in with a chance. Winners will be announced a week on Saturday (29th February). Only one entry per participant per social media channel."
Also, if you make your competition too complex or hard to enter, you won't receive the same levels of engagement. People get put off when they're unsure what is being asked of them or when things take too long.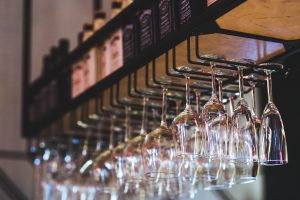 7.Choosing the right platform & competition
Choosing the right social platform to host your competition is a key decision.  You don't only have to stick to one platform, but just be sure you understand the audience you're targeting, and you know which platforms are most relevant to them.  When you know the types of platforms you plan to target, you can then determine the entry requirements and the type of social media competition relevant to that platform.  For example, you wouldn't launch an Instagram competition and expect people to share your content to be included in the competition because you can't share content on Instagram.
Here are some social media competition styles that you might want to consider for your F&B brand:
Photo competitions
Video competitions
Caption contests
Like, Share and/or Reply
Vote to win
Giveaway/sweepstake
8. Time to get the word out
Use your chosen networks to start promoting your competition. Make it exciting! Keep the content short and hype up the value, rarity or exclusivity of the prizes you're offering.
Create a hashtag for your competition and cross-promote in all your social media channels.
While you should be able to rely on entries to boost your campaign organically, you can also use paid promotion to ensure your contest is seen by a wide audience. After all, when you engage one person with your promotion, you have the potential to engage all of their followers as well, and every entrant is a potential customer for your food and drink brand!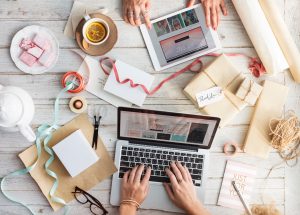 9.Follow up!
Don't forget to follow up after the competition has ended!
When you have picked a winner, announce it on social media and thank everyone for entering.  A great way to do this is by naming the winners (or finalists) and following up with an interview.   You could then create blog posts, tweets, status updates, and as much content as you can around the competition to announce the outcome of the competition to show how many entered.  You can also entice them to continue following your brand closely by teasing the potential for more giveaways and sharing lots of engaging content about your food and drink brand.
We hope our top 9 tips will help you plan, create and run a successful social media competition for your food and beverage brand!
We know that social media can be an essential growth tool for your company. Download our free Social Media Content Planner now and change how you engage with your audience!
If you would like further help in planning and creating content for your food and drink brand, please get in touch today to discuss how we can help.
You may also be interested in our 'Definitive Guide to Food and Drink PR'.