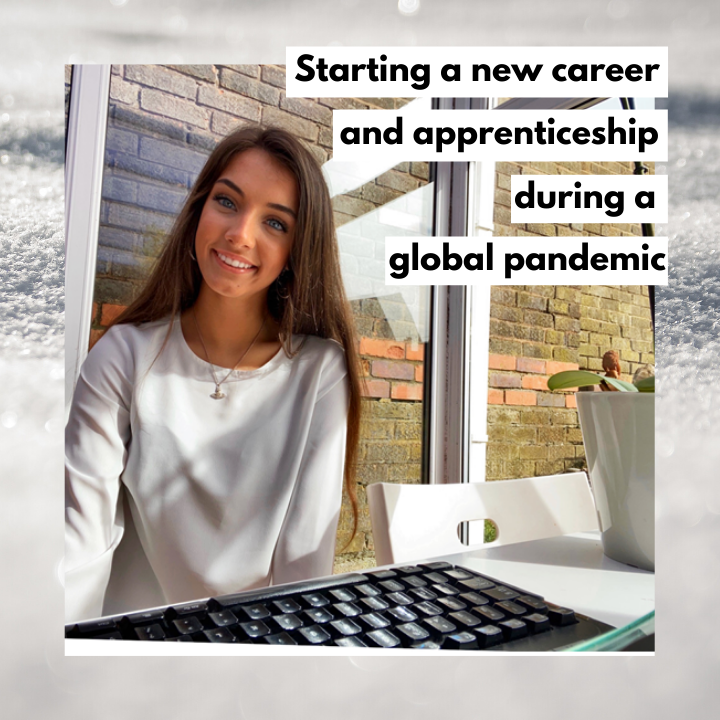 Starting a new job will always be a little nerve-wrecking at the best of times, what with a new environment, different ways of working and lots of new colleagues to learn about.  When it came to starting my apprenticeship at ADPR however, I also had to contend with a global pandemic! Starting at the beginning of March, I was only able to establish myself at the office for two weeks, before working remotely from home due to the coronavirus lockdown!
So, to say the least, the start of my career in public relations and working at ADPR has been a little different than I anticipated! I found myself at ADPR having finished college where I achieved three A-Levels. I was searching for the perfect career, hoping to find something that combined my love for both writing and people, as well as something that gave me the opportunity to carry on studying for further qualifications. I really hit the jackpot when I landed the job at ADPR, in the role of a Public Relations Apprentice, as it involves working full time gaining hands-on experience, whilst also studying with the PRCA for a Level 4 Foundation Degree qualification in Public Relations and Communications. With a start date at the beginning of March, I was overcome with emotion at having landed my dream job!
Working at ADPR has so far been the best experience of my life, despite the challenges a global pandemic presented! I was lucky to have those first two weeks in the office to help me find my feet and help me to quickly adapt to the fast-paced environment of PR. I honestly have learnt more in a day at ADPR than I think I ever have before! Starting a new career path, having never learnt about or worked in public relations before, meant there was a lot to take in. What I did not imagine, though, is after two weeks at the office we would have to start working from home.
Thankfully, I had already started to get to grips with the job in the couple of weeks I was physically in the office. And I cannot stress enough how much effort the team have all put in to make it the most enjoyable role I have ever had. Although the situation for all of us is very out of the ordinary, as a team we have navigated these uncertain times together (mostly via Zoom calls!). The ADPR team have been incredible with making me feel welcome and helping me to progress in my day-to-day work. Friday night quizzes have become a regular occurrence, as well as evening drinks, to allow some time for out-of-work chat. Our Whatsapp group has become filled with sharing funny relatable posts about self-isolation, and pics of what we are up to.
Luckily, the apprenticeship side of things was also still able to go ahead! I met my tutor from the PRCA virtually, and I have started the journey to a Level 4 qualification. I was eager to jump straight in as one benefit of lockdown is having extra time (and a lot of it!) in the evenings and weekends where I would usually be socialising with friends, which has meant I can focus on completing the projects in the apprenticeship!
Overall, it is a scary time for us all, and starting a new job during covid-19 has obviously created some unfamiliar ground. But with the support and kindness of the ADPR team, they have made this unconventional new start to my role, more enjoyable than I could have ever imagined, particularly given the circumstances! And I would have never thought, after only physically being with everyone for a grand total of two weeks, how much a part of the team I feel!
Kira x
Don't fall into the trap of thinking a crisis won't happen to your business. You are just one click away from giving yourself long term peace of mind with our Crisis Management Success service. We promise it will be worth it!