The 2023 Global Comms Report by media monitoring platform, Cision, surveyed 440 industry professionals across ten countries, taking a look at the biggest challenge and opportunities for communicators right now.
We explore the key findings from the Comms Report, offering a useful insight into the change and evolution of the communications industry over the past year.
Stronger emphasis on communications
In recent times there has been a stronger emphasis on communications, due to a greater understanding from the C-suite of the impact communications can have.
One respondent said, "The turmoil in the world has put an emphasis on the importance of communications."
Another said, "Every year that goes by, the benefits of PR are gradually more known and embraced. It's been a slow and steady process. The past couple of years though, it's truly moved forward."
These quotes show that the increased emphasis on PR may be due, in part, to the turbulent state of the world in recent years, helping to demonstrate the ability of PR to restore trust in a brand.
Platforms for PR
The report also looked at at which platforms are preferred by region. There are very few differences from region to region, with Facebook taking the top spot globally, followed by Instagram and LinkedIn, to form the top three. The change from 2021 to 2022 is perhaps the more interesting metric with Facebook seeing a general fall in popularity whilst every other platform saw a rise. It is clear that Facebook's dominance is being challenged, possibly due to a number of factors such as age of user or type of content, however unless Meta innovates with the platform, Facebook's relevance may continue to decline and before long, a new platform leader could arrive.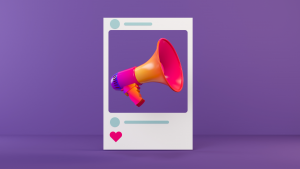 Content Trends
Taking a tactical look at content, including global media-budget allocation, earned and paid media are both getting between 28-30% of the budget.
When looking at just PR agencies, earned media has the majority of budget allocation, at 43%. Owned media received 25% of the budget whereas shared media was allocated 17%.
14 different type of content were presented to understand which platforms were more effective at influencing stakeholder behaviour. Globally, a trio clearly stood out, including branded social media (45%), brand website (50%) and brand video (37%). The next closest options were branded podcast/other audio, content and digital advertising (28% each).
Influencer Engagement
47% of communication professionals reported they relied on paid social media more than they did in the previous year, alongside a 43% increase in reliance on both influencers and shared media, compared to a 18% and 22% decrease respectively. In general, this data shows that media/influencer communications seem to be, as expected, on the increase with few signs of stopping.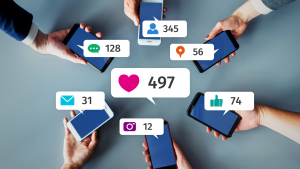 Annual Budget Comparison
Lastly, the report investigated overall compared to last year.
44% of respondents said their budget had increased and 35% said it had stayed the same, compared to just 21% who stated it had decreased, further supporting the recent emphasis on communications.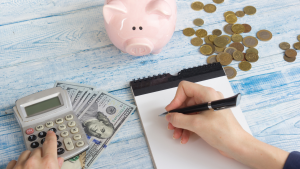 You can find more news, facts and advice on our ADPR blog, such as on the changing digital marketing landscape | affiliate and influencer marketing, or our guide on creating a PR media strategy.