Social media is more prevalent today than ever before! Social media usage in the UK is rapidly growing, increasing to 45 million active users in 2020, equivalent to over 66% of the UK's total population – that's a lot! These statistics really prove just how vital it has become to have a strong social media presence as a food & drink business.
Social media isn't just as easy as snapping a quick picture, though. It is important to have a strategy behind your posts, for all social media platforms. As well as this, your content should reflect your brand, be appealing and attractive to your target audience and ultimately leading to great sales!
So how is this done? Well, there are an immense number of apps that can help you refine and organise your social media posts, as well as designing creative and compelling content that will be sure to boost your social media game. Below we have done the hard work so you don't have to and have listed our top suggestions for the best apps to showcase your food and drink products on social media!
Canva is a graphic design platform, the ultimate tool used to create fabulous social media graphics, presentations, posters, documents and other visual content. The app already includes templates for users to use, as well as multiple royalty free assets to jazz up your content! The platform is free to use but offers paid subscriptions like Canva Pro and Canva for Enterprise for additional functionality. Canva is one of our absolute must-haves to make your content seem like you've hired a graphic designer!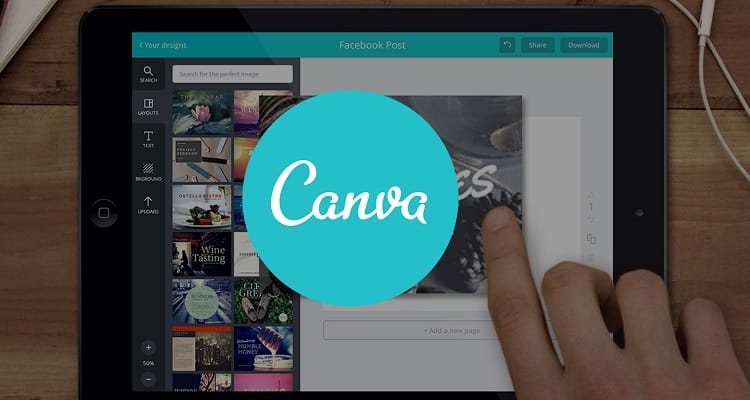 Your social media assets are the cornerstone of every post you make onto a platform. The visual quality of your posts will determine if the audience is drawn to the content and is more likely to get you click throughs and generating sales! VSCO has a variety of editing tools, from filters to preset libraries to align every post to your brand aesthetic.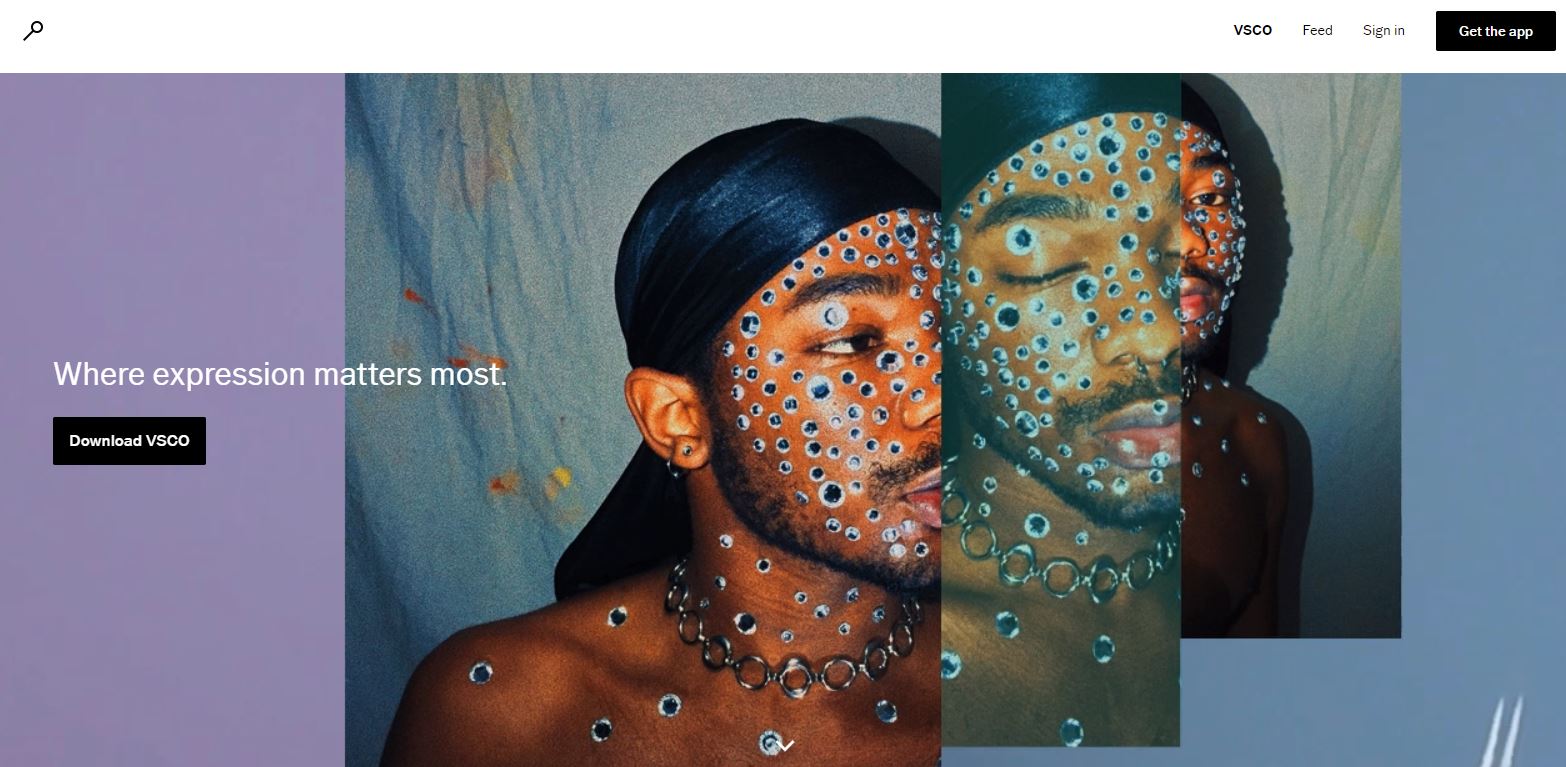 Businesses with all artistic skill levels will love this app as it has something for every brand. From tutorials and filters, to more highly skilled fine-tuning, this app is brilliant to professionally edit any photo of your food and drink product.
This app has both framing and exposure tools, which are perfect if you want to dabble in more specialised camera work. The app also has general settings if you're less experienced in the art of capturing a perfect picture! It is the perfect solution for not buying a pricey camera but having your shots look more professional than what's usually possible with an average iPhone lens.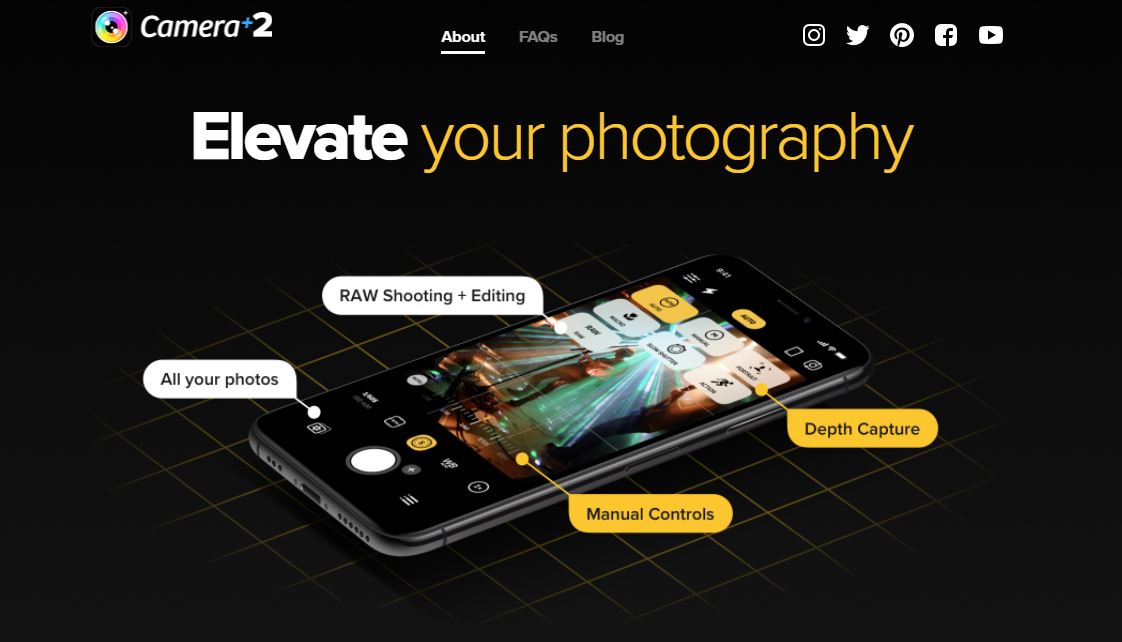 This planning and scheduling app excels for visual social media platforms such as Instagram, TikTok and Pinterest, with extensive options to help your food and drink brand grow! From top tips and time-saving hacks to how-to guides, this app is tailored to your specific brand needs.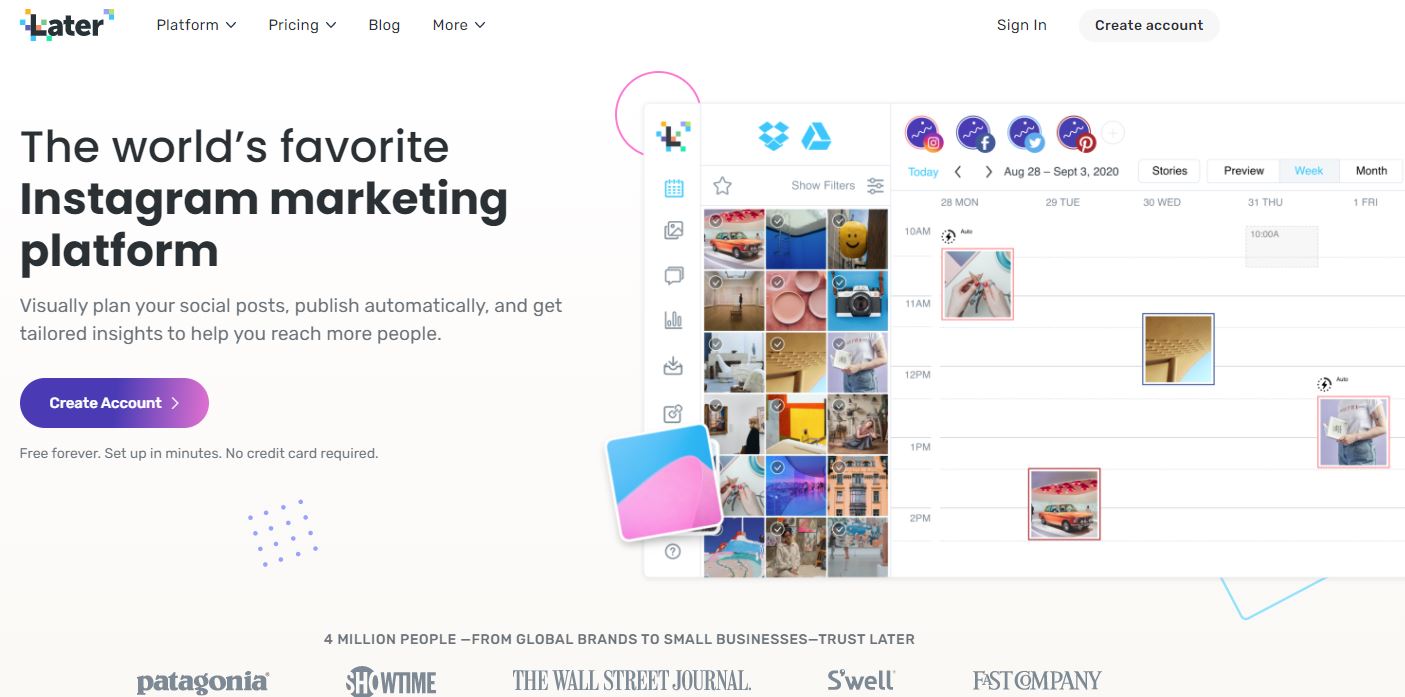 If you are looking for social media management, look no further! Hootsuite is a great option to get your social posts in gear, with integrated tools such as Dropbox, Google Drive and Adobe to manage your social media strategy. The tool also provides insights and analytics into the performance of your post, which is perfect to identify which posts are achieving successful consumer engagement for your food and drink brand!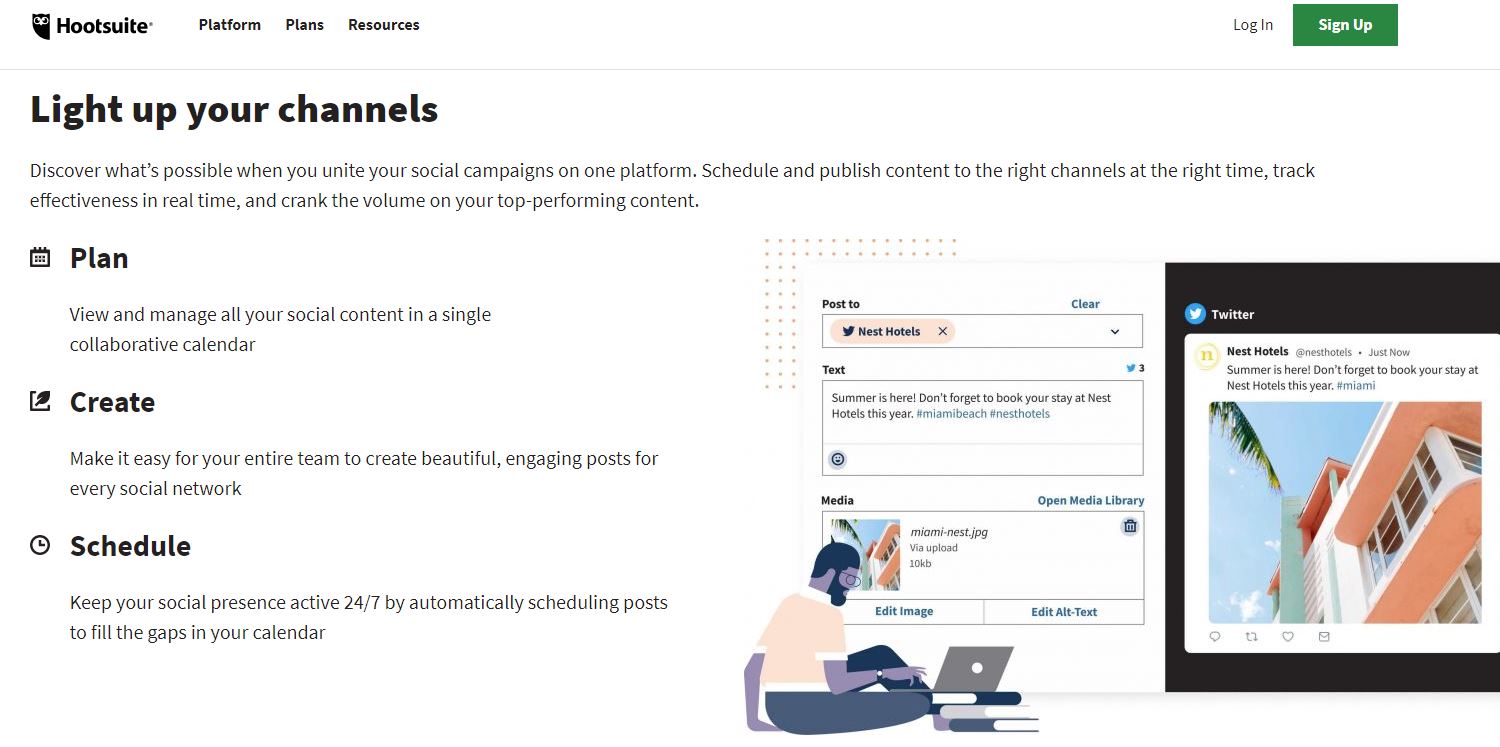 Planoly is another favourite of ours, the easy-to-use social management tool is ideal to structure your posts. This tool is incredibly visual, which is perfect for image-based platforms such as Instagram, where you can see you planned posts and how they will prior to scheduling them. For your food and drink products, eye-catching content is key, so this app is a top recommendation!
Our final recommendation is for our very own, free Social Media Content Planner This easy to use Excel template will help you get your social media content planned out in no time at all! Download it for free now and change how you engage with your audience!
Social media is one of the most impactful and cost-effective ways to tell the world how brilliant your food & drink company is, but do you know how to cut through the noise? Now is the time to save yourself precious time and energy by signing up to our Social Media Engagement Success service. We'll do the hard work of managing your channels leaving you free to sit back and reap the rewards.
If you would like further help in planning and creating content for your food and drink brand, please get in touch today to discuss how we can help. You may also be interested in reading our 'Definitive Guide to Food and Drink PR'.