You are probably all too familiar with the term 'social purpose'. More than just the latest buzz word in business, we are now living in what is being described as 'the purposeful age', but what does purpose really mean for brands, where has it come from and what role does PR play?
Purpose is defined by the Oxford English Dictionary as, "The reason for which something is done or created or for which something exists".  At its core, purpose is all about authenticity and your values. It should form a fundamental aspect of your business and marketing strategy. Its about why you do what you do, beyond making money. Listen to Episode 14 of our podcast, Revitalise & Grow, for even more tips on purpose for business.

With recent studies suggesting that 60 percent of millennials want to join companies with a purpose, and 66 percent of consumers are willing to pay more for products from more socially responsible companies, it's easy to see how a clear sense of purpose can have a positive effect on a brand's overall success.
The idea of purpose is not a new one. Back in 1976, Anita Roddick founded The Body Shop based on her passionate belief that business can be a force for good. For over forty years, The Body Shop has followed Roddick's values – never being afraid to stand out from the crowd and to stand up for what's right, in a clear mission to enrich its products, its people and the planet. In many ways, it's surprising that it's taken such a long time for Anita Roddick's vision to be acknowledged and embraced by the wider business community.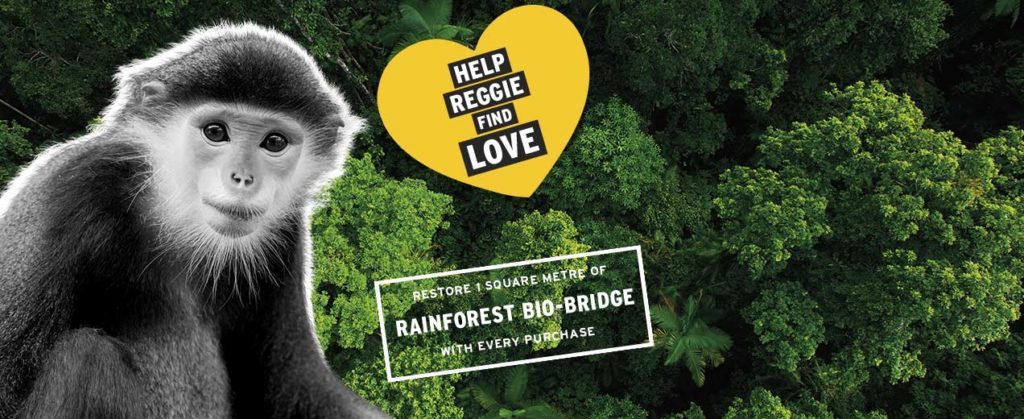 Traditionally, many companies have shied away from speaking out about social issues for fear of attracting negative publicity. However, in today's age consumers know that businesses are influential and have the power to help to change and shape the world around us, and with 90 percent of the public wanting to hear businesses speak up about big social issues, it's arguably time for companies to reassess their stance on this matter. Particularly with the rise of 'cancel culture' presenting a very real risk to your business.
We all know that times are changing, but is it really that easy for brands to establish and communicate a clear sense of purpose? Firstly, it's important to remember that change can't and shouldn't happen overnight. Purpose indicates a cultural shift for brands and must be authentic, business aligned and values driven. It isn't a new campaign, theme or strapline – it needs to run through every strand of a company's DNA, which requires clear communication and transparency with employees and stakeholders.
It's no secret that engaged employees will always be a brand's biggest advocates and increasingly people want to work for companies that share their values and want to understand why we do what we do, not just what we do.
According to Josh Hardie from the CBI, businesses must, "Fix the fundamentals and have a mission and purpose! A purpose helps you answer why the business is there. You can't always be a klaxon, but you can amplify your messaging if it's done right. Listen to what your employees are saying, use the right language and have the right people to talk about 'it' – it can be very powerful for change."
Good communication is critical when defining purpose and PR professionals have a fundamental role to play when it comes to helping brands to define and communicate their company values, and how these can be utilised for effective narratives and rapport building with employees and target audiences.
Iceland is a brand that successfully demonstrates its clear sense of purpose and its MD, Richard Walker is passionate about the work the company has done to reduce plastics and eradicate palm oil from their own-branded products. Iceland's purpose was  magnified by its banned 2018 Christmas advert, which you might remember. Walker, firmly believes that all companies can adopt purpose by following a simple set of rules.
Never underestimate what you can achieve
Be curious
Be decisive
Be courageous
Don't fear failure
Listen to other people's views and respect them
Be open to collaboration
Make it personal to you
Be prepared for criticism
Be clear about the end game
Here are ADPR's top tips for implementing purpose within your company.
Be clear what purpose is – it should convey why your business exists and should seek to create change in the world.
Purpose must be authentic, business aligned and values driven.
Once you know what your purpose is, articulate it with a clear road map of how you plan to get there.
Remember that your brand is not just your website, logo and taglines. It starts with employees who are your catalysts for a healthy company. What they say, how they act, how they talk to customers and how they buy into the company value system is critical.
Walk the walk, live and breathe your purpose and beliefs. Your communication strategy should only ever be an amplification of things that are already being done.
Engage and empower the right people to deliver your purpose.
Listen to Episode 14 of our podcast, Revitalise & Grow, for even more tips on purpose for business.
And if you'd like to discuss the role of purpose in your business, sign up to our free 30 minute online Revitalise & Grow session, You will get a one to one session with a communications expert who will listen to your challenges and identify gaps within your current strategy.
You'll then be sent a follow up document with recommended solutions and top tips for taking your business to the next level.
Revitalise & Grow has been designed with you in mind. There are no hidden strings and we will never give you the hard sell. This is our promise to you, from one business to another.
Sign up here: https://www.adpr.co.uk/revitalise-and-grow/#revitalise-and-grow-bookingform