Christmas, the time of year for Buck's Fizz at breakfast, exceptionally early starts for parents, and eating your body weight in chocolate. And the time for brands to get creative with festive campaigns. We've rounded up our favourites of the year so far.
Iceland's Christmas campaign became a sensation after it was banned for being too politically charged. The animated film, created in partnership with Greenpeace, highlights the impact that palm oil is having on our environment. The film sees the cartoon character "Rang-tan" wreaking havoc in a little girl's bedroom, before we learn that she has been driven out of her own home due to deforestation.
The banned advert gained widespread national media coverage, including stunts such as an animated orangutan wandering through London, and its views across social media have made it one of the most viewed Christmas campaigns of all time.
Brands respond to the John Lewis ad
We can't talk about Christmas campaigns without mentioning the mighty John Lewis and their hotly-anticipated Christmas advert. But rather than the ad itself that's caught our eye, it's other brands' responses. Knowing that the John Lewis advert has people all in a flutter, brands were quick to create their own genius, hilarious and sometimes poignant parodies that not only made us laugh, sigh or cry, but got a cheeky key brand message in there too.
Just because you don't have £872 to spend on a piano, doesn't mean you can't be the next Elton. #EltonJohnLewis pic.twitter.com/TakObmWfqr

— Lidl UK (@LidlUK) November 15, 2018
Coming soon… pic.twitter.com/Zdpz8sV3uE

— Poundland (@Poundland) November 15, 2018
Shame to see the #EltonJohnLewis ad allowed through when ours got banned. We're releasing it anyway. Enjoy. pic.twitter.com/G3OJYli33D

— Pizza Hut Restaurants (@pizzahutuk) November 15, 2018
How wonderful life is when you're (still) in the world… #NoPalmOilChristmas #EltonJohnLewis pic.twitter.com/RBOxzcN3s3

— Iceland Foods ❄️ (@IcelandFoods) November 15, 2018
Spotify Wrapped
First launched in 2015, this annual Spotify campaign lets users view all the songs and albums they have been streaming throughout the year, with stats like how many minutes they've been using listening to music through the site, the oldest song they listened to, and how many people share their musical tastes.
It's a nice 'year in review' for people who use the streaming service that can be shared across social media, but also a great way to create fun, quirky and eye-catching media content. It's a cracking example of using existing company data to create a fun and engaging campaign that people feel connected to.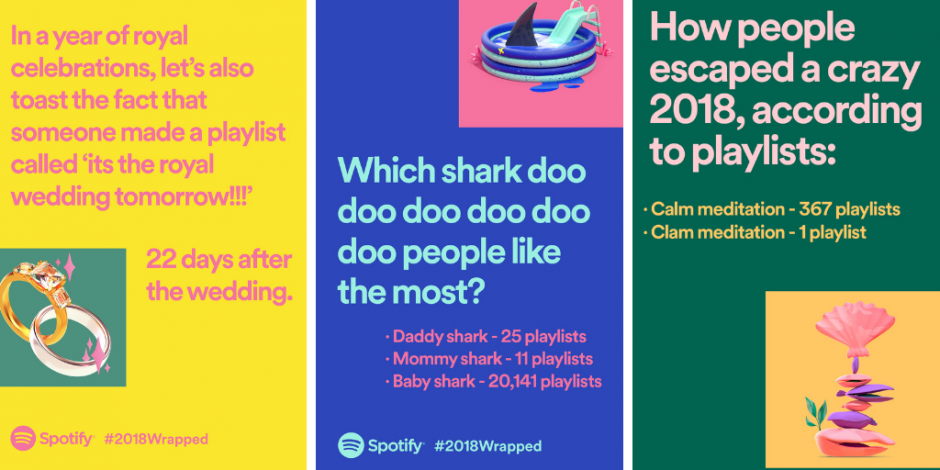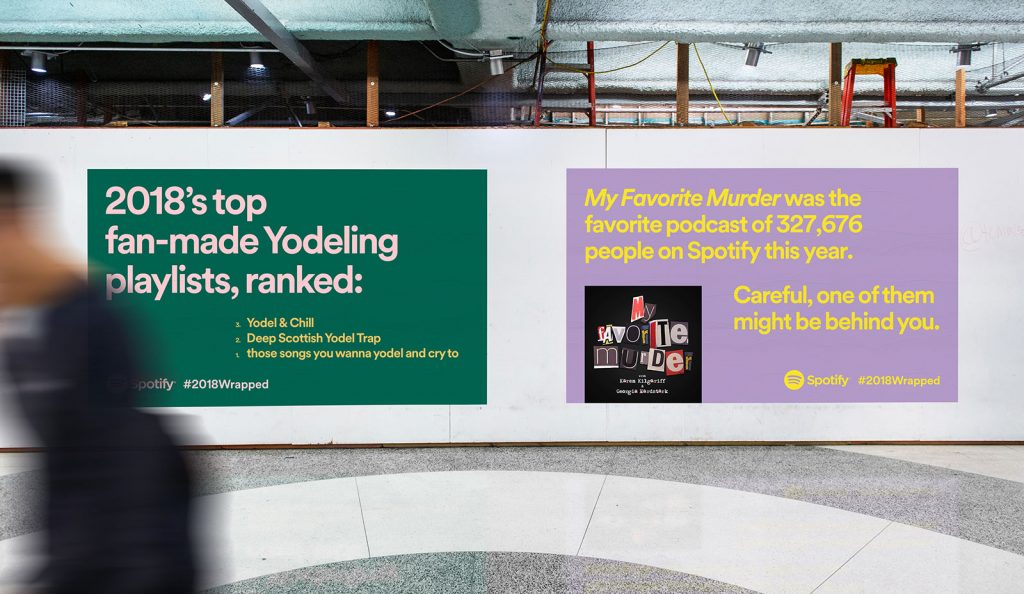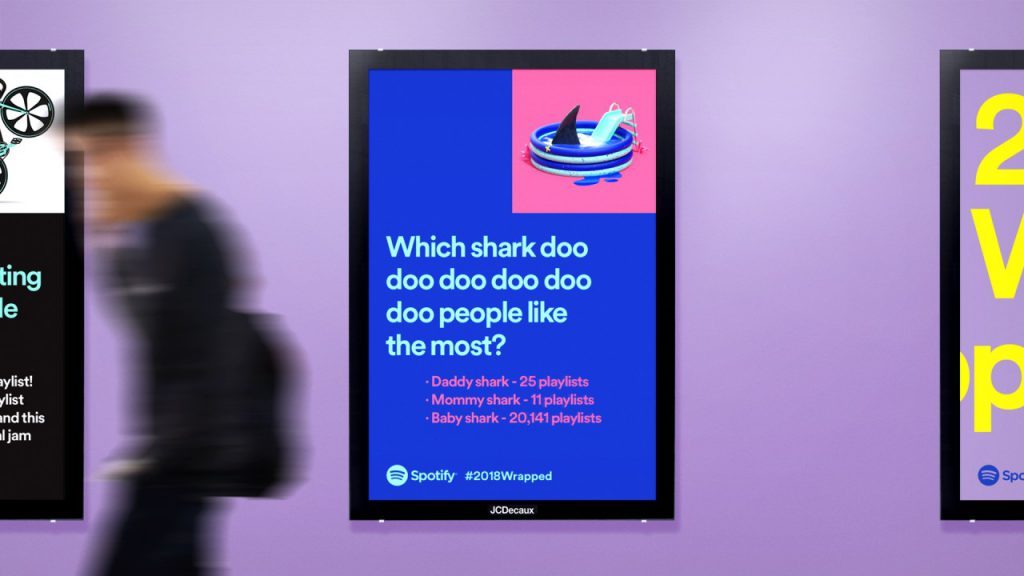 Love is a gift
While not a brand campaign, this is one we think is worth mentioning. An emotional short film created by filmmaker Phil Beastall for just £50 in 2014 became a surprise hit this year after it gained 6 million views on Facebook. The simple and very touching film watches a man counting down the days until Christmas, to open a present waiting for him under the tree. On Christmas day we watch him open the present to reveal a box of cassette tapes with recordings from his late mother, wishing him a merry Christmas and leaving messages of love. A real tearjerker with an important message at Christmas.
A pub good enough to eat
And finally, a local story for us here in Somerset, this hit the spot for us again this year. The Queen Victoria Inn at Priddy will be transformed into a life-size Gingerbread pub for the second year running. A stunt that has earnt them national media coverage and no doubt a few more punters. What a delicious combination.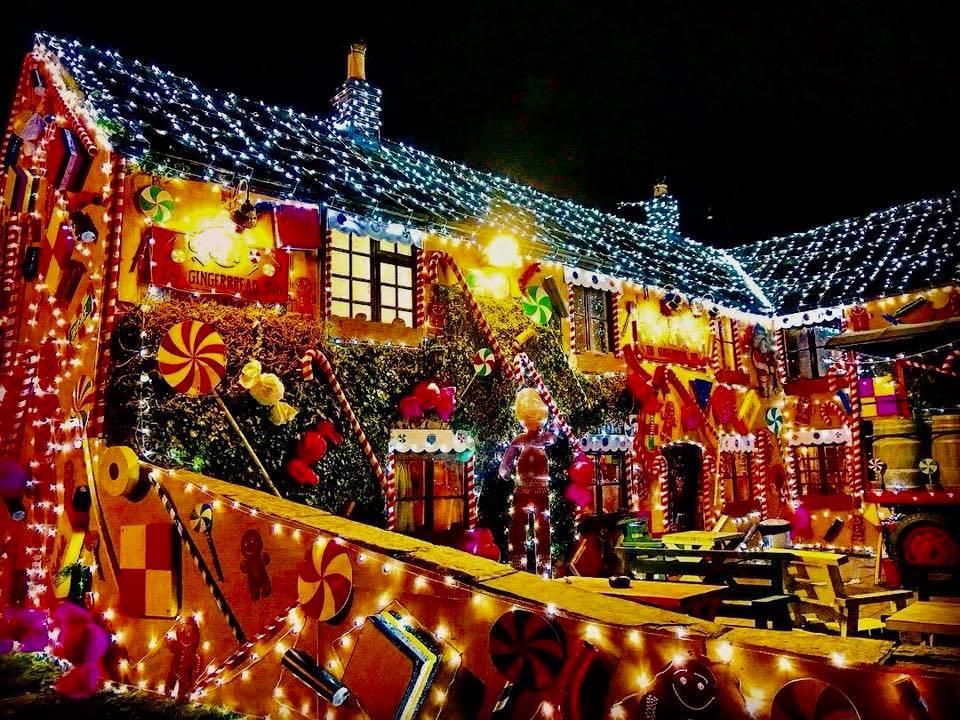 To master consumer campaigns like the ones listed above, see ADPR's Consumer PR 101
Your business survives because it's providing a product or service that others either need or want, but how will anyone know how good your company is if you neglect to tell them about it? Don't allow your competition to get ahead of the game and sign up to our Optimised Product Launch service. Whatever it is you're planning to launch, you can leave it in our expert hands to reach the audience you want, accompanied with awesome content that will drive sales and position your company in the best possible way.