Halloween celebrations are looking considerably different this year. With large in-person gatherings discouraged and traditional trick or treating unlikely for many, some may look at the spooky season as a closed coffin. However all is not lost! Halloween is an opportunity for brands to have some freakishly good fun and engage with their target audiences. See below for our top picks, rounding up some of our favourite campaigns in honour of Halloween!
Fanta
As part of the brand's 'Release the Stupid Side of Halloween' 2020 campaign, Coca-Cola European Partners has announced that Fanta is back on TV for the first time in five years. On TV from now until the 31st October, the campaign aims to help retailers maximise soft drinks sales this Halloween, which have grown in volume and value over the last two years. This has been driven by Fanta's annual ghoulish campaigns which have engaged and captured the imagination of young adults, with funky filters on Snapchat too! The campaign provides a light-hearted and fun spin on the Halloween season, showcasing the quirky ways consumers can embrace the annual calendar event at home.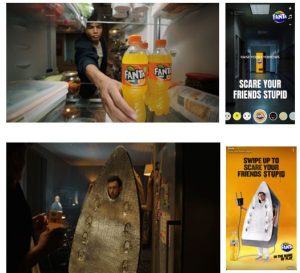 Starbucks
Admittedly more autumnal than Halloween-inspired, Starbucks has teamed up with Love Island star and influencer, Molly-Mae Hague, to launch its seasonal campaign with the highly-sought-after Pumpkin Spiced Latte! Approaching the chilly weather and Halloween aesthetic, Starbucks' infamous favourite is back, and the campaign has reached new heights! The campaign hashtag #TheOrginialPSL has seen thousands of people joining in with the Halloween vibe!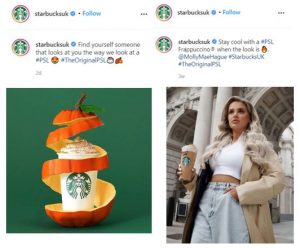 M&M's Chocolate
This year, recognising most of us will be stuck at home this Halloween, M&M's Chocolate are getting us inspired to bake up some ghoulish goodies! The step by step tutorials show off innovative ways to include M&Ms in your Halloween treats, including 'Caramel Blondie Eyeball Bars', topped with Peanut Ghoul's Mix M&M's, Puffed Rice Pumpkins and M&M'S Monster Mash Whoopie Pies. Yum!
Marks and Spencer
This year, Marks and Spencer have given their iconic Colin the Caterpillar a seriously scary makeover… meet Frankencolin! The household favourite has been redesigned in honour of Halloween to represent Frankenstein!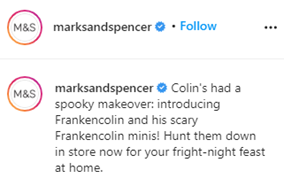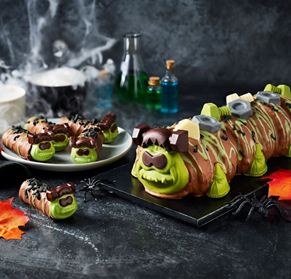 What awesome Halloween campaigns have caught your eye? Let us know at hello@adpr.co.uk. You might also want to check out our blog about the best creative campaigns during lockdown.
Communication is critical to business success and when done well it is one of the most cost-effective ways to build trust and credibility for your company. Good communication will improve all areas of your business – from increasing staff engagement levels and sales, to building awareness in your products and services. But it does require a strategy to be effective. Have a look at our Confident Communication Planning service and we will take care of the rest!
As PR experts, we want to give you all the tools you need to find the best PR agency for your business needs. If you need PR support but aren't sure where to start, download our PR Buyer's Guide to identify what to look for and expect! We want you to make the right choice for your business' success!