The Public Relations and Communications Association (PRCA) recently celebrated its 50th anniversary in the South West with a dinner for industry leaders at the Ivy Brasserie in Bath. ADPR's Managing Director, Kate, attended the event and was treated to fabulous evening of networking alongside a keynote speech from the author of AI in Marketing, Katie King, about AI and its future in PR and communications.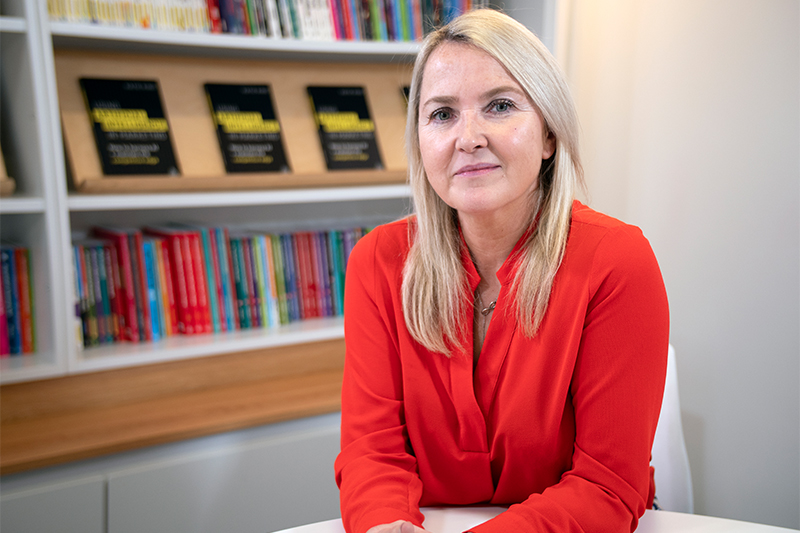 Katie King is a CEO and business transformation consultant with 28 years' experience. She has advised many of the world's leading brands and business leaders, delivered numerous TEDx talks and is a frequent commentator on the BBC.
Katie kicked off the evening by providing a clear definition of AI as well as dispelling some of the myths and scaremongering about AI causing mass job losses and robot warfare.
The Oxford English Dictionary defines Artificial Intelligence (AI) as, 'The theory and development of computer systems able to perform tasks normally requiring human intelligence'. AI has been described as the fourth industrial revolution, rapidly becoming the defining technology of our age and with the expectation it will boost global GDP by 14% before 2030, it's clear to see that AI is paving the way for the future of marketing and business communications.
However, before we all go into panic mode about losing our jobs to robots, it's important to recognise that AI is still in its infancy and humans still have a very central role to play. Whilst our job roles will need to evolve to adapt to AI, very few will actually disappear. The reason being that in its current form, AI is not a single technology that's able to perform multiple tasks in the same way a human can. Instead, it is better to think of AI as a whole band of technologies able to streamline efficiencies into every business.
AI can bring many benefits to the marketing and communication industry that will make our lives easier and enable us to fulfil our roles to a higher standard. It can automate simple, repetitive tasks with accuracy, allowing sales and marketing teams to focus their attention on areas where human interaction is most valuable, such as strategy, creativity and personal connections.
Using AI in marketing will enable teams to provide a highly personalised experience to a user without it being too intrusive. This can be achieved using AI to gather accurate research, big data insights and brand safe content creation, right through to the on-demand customer service that's expected in today's world.
Using AI data will help to inform brands what to write about that will cut through the noise, fill knowledge gaps, resonate with an audience and increase ROI. This technology was recently used by Lexus who used AI to analyse the audio, text and visual data of 15 years' worth of Cannes Lions award winning automotive commercials to create a 60 second video 100% scripted by AI. The process uncovered detailed insights about what is actually most important and appealing to consumers, which proved to differ from what advertisers will typically showcase in a car advert.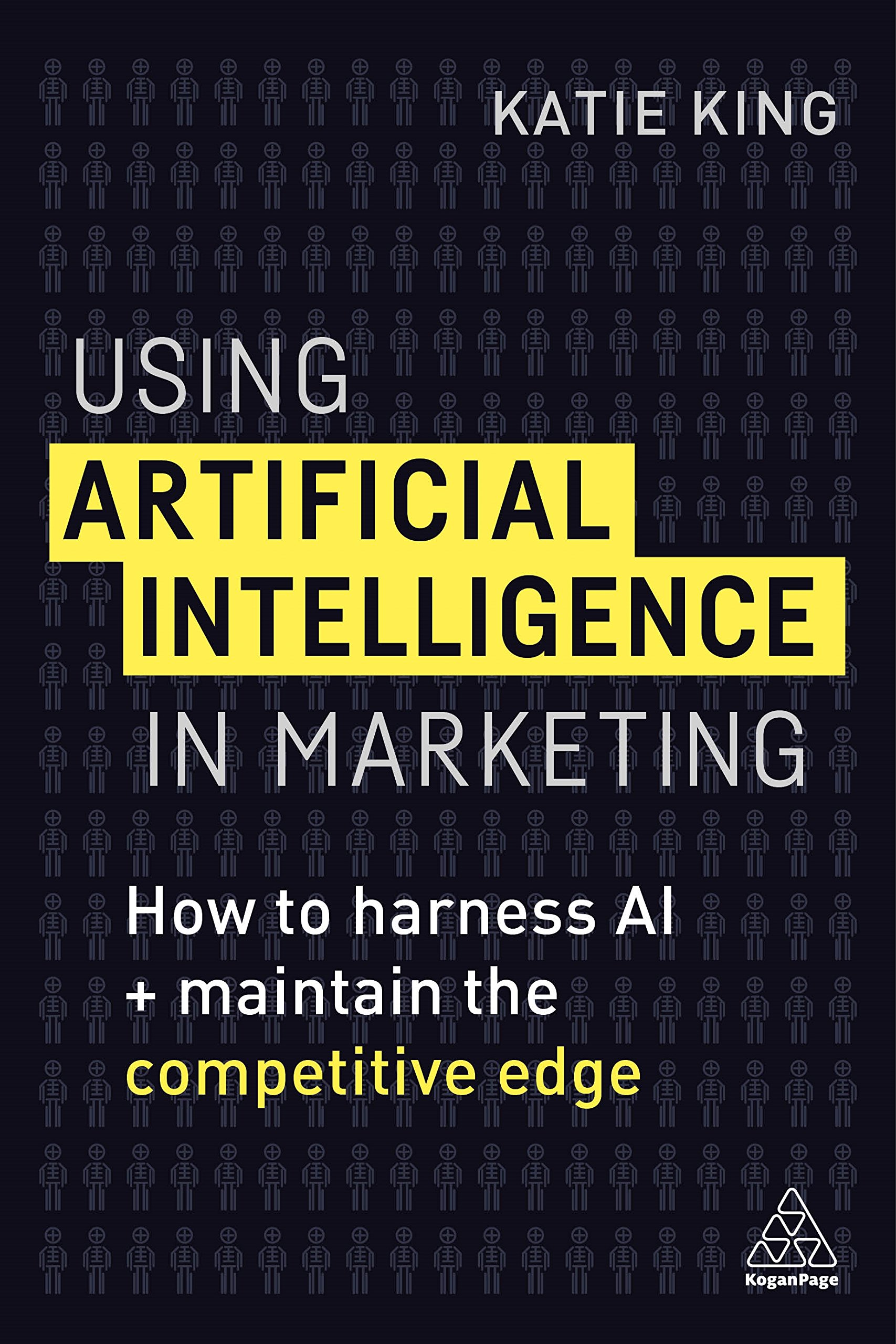 There's no doubt that AI is here to stay and is evolving at a rapid pace, but most organisations are still unsure about how and where to integrate it. For all those trying to learn more about AI's role in business, Katie King has a practical takeaways checklist in her book, 'Using Artificial Intelligence in Marketing'. Her top 10 tips are:
We have only reached the tip of the iceberg with AI so there is no single bag of tricks available to the marketing professional.
There are hundreds of AI-related marketing tools available today. How applicable they are will depend on two things; a) how good they actually are vs how hyped they've been; and b ) what the problem is that you are looking to solve.
AI is and will continue to be transformative in marketing. There are no brakes, so now is the time to research and begin to create a suitable strategy in response.
AI has unprecedented power to improve the human lot. It is a big responsibility and one that marketing will play a pivotal role in executing.
Despite AI's current power, it still requires logical reasoning, so we cannot outsource entire marketing problems to AI.
We will fall behind our rivals if we do not begin to apply AI to our marketing.
Today's barrier to entry with AI is the innovative idea, not money.
To ensure AI success in marketing, we need to first structure our data before we can drive insights.
Marketers are the guardians of reputation and trust. We need to play an important role in considering the longer term, psychological consequences of AI, such as the impact on our civil liberties.
Despite the hype, AI will probably not displace sales people. The increase in qualified leads that an AI tool can create is creating a need for more people on the sales team to follow up on the qualified leads.
For further information, see our blogs on ADPR's guide to maximising your lifestyle brand's PR campaign
Communication is critical to your business success, but it needs a plan and strategy to be effective. If your business needs some help, see what we can offer you by checking out our affordable Confident Communication Planning Package.
As PR experts, we want to give you all the tools you need to find the best PR agency for your business needs. If you need PR support but aren't sure where to start, download our PR Buyer's Guide to identify what to look for and expect! We want you to make the right choice for your business' success!
You have created a product or service that your customers want or need. That is an amazing achievement. How often do you take the time to step back from the day to day to focus on the bigger picture within your business? With just a few small tweaks your company could be even more successful than it already is.
We have created the Revitalise and Grow sessions to do just that! And they're absolutely free. We are passionate about helping businesses succeed and we know that communications is a powerful tool to help you achieve your goals.