Sophie attended the launch of the 2018 Somerset Business Awards at a black-tie cocktail reception held at the Castle Hotel in Taunton on Thursday 31st May.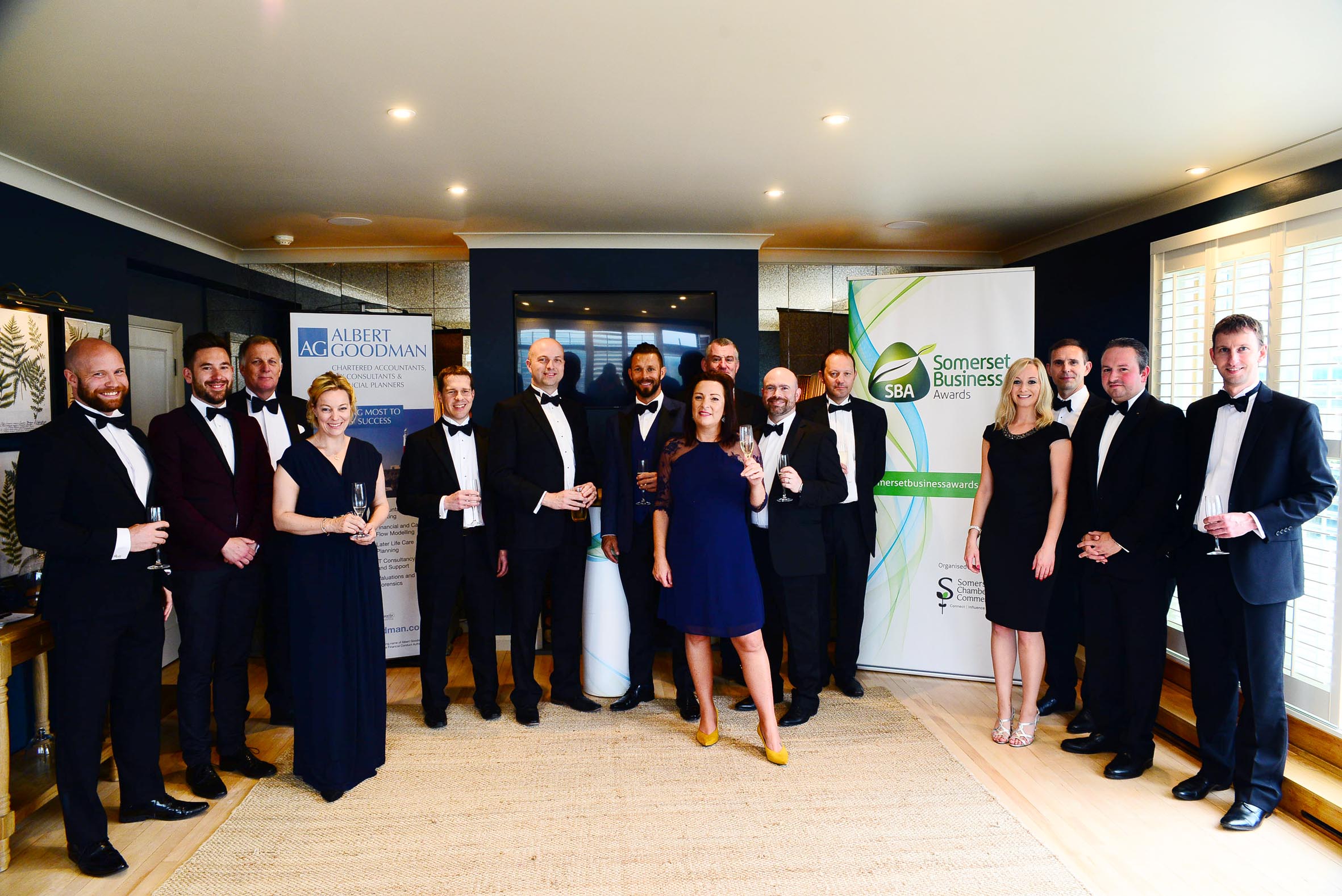 All of the sponsors of the Awards gathered to celebrate the inauguration of the annual event, which celebrates the best of the county's businesses. The Somerset cricketer, Peter Trego, was present at the event and was announced as the compere of the glittering awards ceremony in October.
The Somerset Business Awards are free to enter for all Somerset based businesses. The Awards are open now and will officially close for entries on Friday 31st August 2018.
ADPR sponsors the Creative Marketing & PR Campaign of the Year and has supported the event since 2009. Open to companies of all sizes across any sector in the Somerset business community, the Creative Marketing & PR Campaign of the Year award sets out to recognise and showcase the county's most effective and creative approaches to marketing, PR or advertising. We will be looking for innovative marketing campaigns with measureable results, irrespective of budget.
Judging takes place between the 3rd and 21st September and culminates with a spectacular black-tie ceremony taking place on Friday 19th October 2018 at Wellsprings Leisure Centre in Taunton – where more than 400 VIP guests will celebrate outstanding businesses in Somerset.
The Somerset Business Awards is active on Twitter, please follow @SomBizAwards for all the latest news and updates with #SBA2018.
To enter and for further information, please visit: www.somersetbusinessawards.org.uk.
For more on not just the events we support and attend, but top tips on making your own successful event campaign, see ADPR's guide to Event PR best practice