The influencer phenomenon has put a whole new spin on advertising and promotion in the retail space, and that's all thanks to social media. Influencers are trusted sources for their audiences and are not your typical celebrities. Instead they are regular people who just happen to have grown their social media account followings through creating authentic and trustworthy content that really resonates with their followers. Never underestimate the power the right influencer can have on  your retail business. Many influencers have a more impressive and direct reach to your target market than regular media outlets today!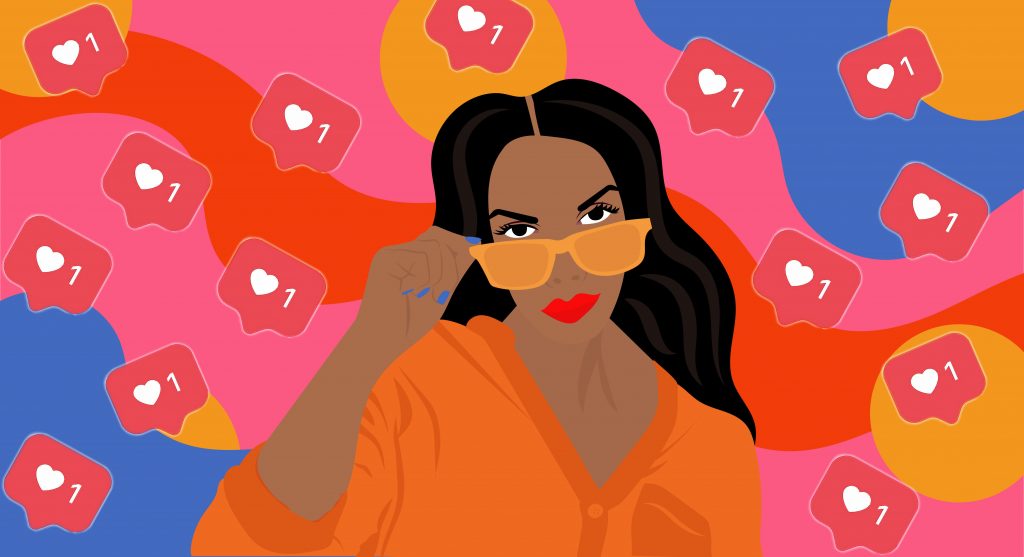 This is to the extent that some retail companies rely almost solely on influencers to promote their products. For example, Lounge Underwear utilised Instagram to aid their start-up and continues to promote their products using 'Insta-famous' influencers resulting in successful brand awareness and growth. Recognising and utilising relevant individuals and the value of their platforms – especially in retail brands – is fast becoming the go-to way to promote and increase brand awareness.
However, identifying the right influencer for your retail brand can be difficult. Here are a few tips to help you on your way…
Aims
You must know what you want your collaboration outcomes to be, e.g. is this a one-off collab, or the start of an in-depth brand ambassador programme? Are you aiming to grow your following within a certain market or promote a product launch? Once you have your goals set out, identifying the right influencers becomes much easier.
Size doesn't always matter
In the case of influencers, bigger is not always better. An influencer's following should mirror your scale for multiple reasons. Firstly, the bigger the influencer, the bigger the price tag (usually). If you are a smaller, niche business, the number one blogger in your sector may not suit your budget! Secondly, consider the fact that their audience may not be suitable for your business. It's often more rewarding to use micro-influencers with a following that totally fits your niche.
The perfect fit
Knowing who you want to target with your retail brand automatically narrows down the pool of potential suitable influencers for you. The right influencer for your business will have already produced content that reflects your brand values. The more authentic the brand/influencer match is, the more your retail brand is going to resonate with their audience, in turn bringing the biggest rewards.
A&E
No, not accident and emergency, authenticity and engagement! Engagement – the volume of an influencer's following that actively interacts with their content – is an important component to consider. In too many cases, follow count is a void statistic – if their likes, shares and comments don't match their follow count, its highly likely they have bought their following meaning they have low engagement and are not authentic influencers. Engagement statistics allow you to clear the fake from the authentic, so your time, money and energy are put to good use! And, if you're constrained by time limits, an easy google search throws up multiple influencer search engines e.g. Upfluence and Awario, which for a varied cost, will gather information on the most relevant influencers for you.
Read our exclusive interview with founder of Trusted Travel Girl, Valerie Joy Wilson. She shares her experience and advice on how travel brands can successfully build authentic relationships with bloggers and influencers: How travel brands can successfully build authentic relationships with influencers
If you'd like more information or are looking some professional expertise to help you find the right influencers for your retail brand, call us on +44 (0)1460 241641 today for a chat about how we can help.
Related: The influencer marketing landscape in 2019
Social media is one of the most impactful and cost-effective ways to tell the world how brilliant your company is, but do you know how to cut through the noise? Now is the time to save yourself precious time and energy by signing up to our Social Media Engagement Success service. We'll do the hard work of managing your channels leaving you free to sit back and reap the rewards.
For more thoughts and advice on retail PR, check out our blog on bossing your retail PR campaign. As PR experts, we want to give you all the tools you need to find the best PR agency for your business needs. If you need PR support but aren't sure where to start, download our PR Buyer's Guide to identify what to look for and expect! We want you to make the right choice for your business' success!