Firstly, if you need convincing on why third party review sites matter for travel PR – research has revealed that 92 per cent of customers use reviews from sites like Trip Advisor, Trust Pilot or Feefo to help them make purchasing decisions. Trip Advisor alone reaches 350 million unique visitors a month and sees 200 new contributions added every minute!
If you need further convincing, when deciding between two companies, 65% of people say that seeing a manager's response to a review would sway them to the responding business over a competitor.=
But what do you need to do to achieve that highly coveted five star review?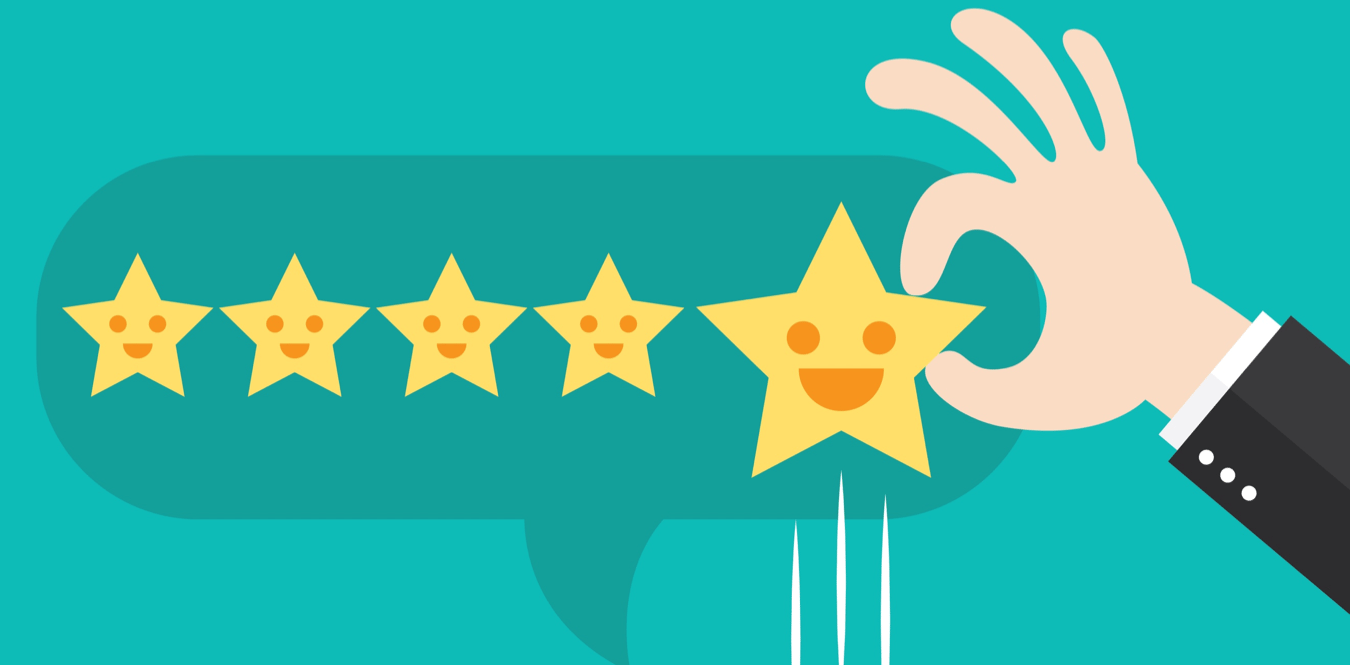 (1) Give great service: It's the service that wins those extra stars. When customers enter into a transaction, they aren't looking to criticise you – they want you to reaffirm their decision that you're the best supplier for them. This means their favour is already with you, so all you need to do is deliver to the very best of your ability and make sure they feel well looked after at every step.
(2) Ask for feedback: It sounds simple, but be sure to prompt your customers and encourage them to leave a review. This not only reminds them at a critical time, but it also shows them you really value their feedback. Don't worry about cherry-picking the best customers, 80 per cent of feedback left is positive, so the more the merrier!
(3) Protect yourself from nasty tactics: Companies have begun to notice a trend of false reviews, usually left by competing businesses in order to knock them down a peg, or to put themselves ahead. Amazon recently took more than a thousand fake reviewers to court because they were offering to write reviews for a fee. This can be really dangerous and damaging to a company's reputation, entirely unfairly. You can avoid this by using an invite-only process, such as Feefo, that only asks for feedback from genuine customers, which minimises your risk and protects the integrity of your reviews.
(4) Don't just aim for a five star review: Of course this is what you're striving for, but don't let it blind you to your other reviews – or tempt you into writing fake reviews yourself! Many people actually suspect reviews to be fake if they don't see any negatives. It's therefore most effective to have a positive mix of reviews. Stay genuine, and appreciate all the feedback you get.
(5) Listen to the negatives: Getting a bad review is never going to be a pleasant experience for any travel company, and it's horrible to feel like you've let a customer down. Having said that, negative reviews are a fantastic opportunity to understand where you can make improvements, to make sure it's a better experience next time. Furthermore, it gives you the opportunity to respond to the customer, to resolve any issues and turn a negative experience into a positive one.
Read our Ultimate Guide to Travel PR for more information on maximising the opportunities for travel PR for your holiday business.