Social media is arguably the most cost-effective way to get your brand seen and loved. But, with so many social media platforms available and new ones emerging at a rapid pace, it can be overwhelming to decide where to invest your marketing efforts and which ones align best with your business goals.
Here's our run down of some of the most popular social media platforms, with our top tips for maximising them to reach your target audience!
As the biggest B2B social network, LinkedIn can be used as an integral part of many successful marketing strategies due to its effectiveness in expanding your professional networks. Using LinkedIn allows you to build credibility, create a meaningful network, and showcase insider expertise from experts in your industry by utilising content such as articles and thought leadership posts, which will be sure to attract other professionals.
More than 58 million companies use LinkedIn for business, so the channel is somewhat crowded! This is not just because it is the most renowned social network for recruiting and hiring top talent, with more than 875 million users, but also more and more businesses are using LinkedIn to network, connect, and sell.
To reach your target audience through LinkedIn, it is vital to have a well structured and detailed company page, with all your business' key information, services, and products. Adding to that, optimising your personal profile is another important way to interact, adding a friendly face to your brand and building purposeful connections with the ideal people you want to communicate with!
For more in depth info on LinkedIn, you may like to listen to this episode of the Revitalise & Grow podcast – How personal should you be on LinkedIn?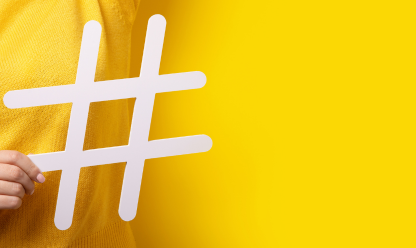 Some may argue that Twitter, or X as it was re-named in July 2023, is dying a death and the future of the platform certainly seems shaky since Elon Musk bought it in 2022. Advertising revenues have plunged, there have been drastic cuts to the workforce and many reports say user numbers are declining.
Whilst X may be facing some challenges and we can't predict what the future holds for the platform, recent reports suggest marketers don't seem to be in a rush to abandon the platform just yet. There's no denying that X currently still has a large user base of over 450 million monthly active users, which could include potential customers.
The real power of the platform is the wealth of knowledge any user can directly tap in to across a multitude of professional industries, just by listening in on a discussion thread, providing a gold mine for social listening and understanding more about people's views of your business, target audience and industry.
We delve much deeper in to the conversation on whether Twitter/ X is dying, in this episode of the Revitalise & Grow podcast.
As the largest of all social media platforms, a Facebook business page gives you access to a wide audience spanning many demographics, meaning you should be able to find your target audience there.
You can optimise free and paid advertising tools to help reach potential customers through your business page, as well as tapping into your community and target audience through creating engaging Facebook content using in-platform tools such as Facebook Live, member pages, and its e-commerce capability. Some further useful tools you can optimise on a business page on Facebook include:
Keeping your customers updated with engaging content: stories, posts, and events.
Create or join a group to let more people know about, or engage with, your business page.
Offer automated customer service through Messenger.
Reach more people with targeted advertising, page promotions or boosted posts.
Encourage transactions (for example, schedule appointments, enquiries, and take payments) with call-to-action buttons.
List products and services on Marketplace.
Post about open jobs.
For even more, check out this episode of the Revitalise & Grow podcast, which is all about maximising Facebook advertising.
Boasting over 2.35 billion monthly active users, Instagram's visual-centric nature makes it a powerful tool for showcasing products or services through eye-catching images and videos to engage your audience. The platform's user-friendly interface and integrated e-commerce features simplify the path from discovery to purchase. If you're showcasing a beautiful product, or offer a service with a visibly noticeable end result, the visual nature of Instagram is the perfect platform to showcase this content.
For a more in-depth chat on how to win at Instagram, check out this episode of the Revitalise & Grow podcast.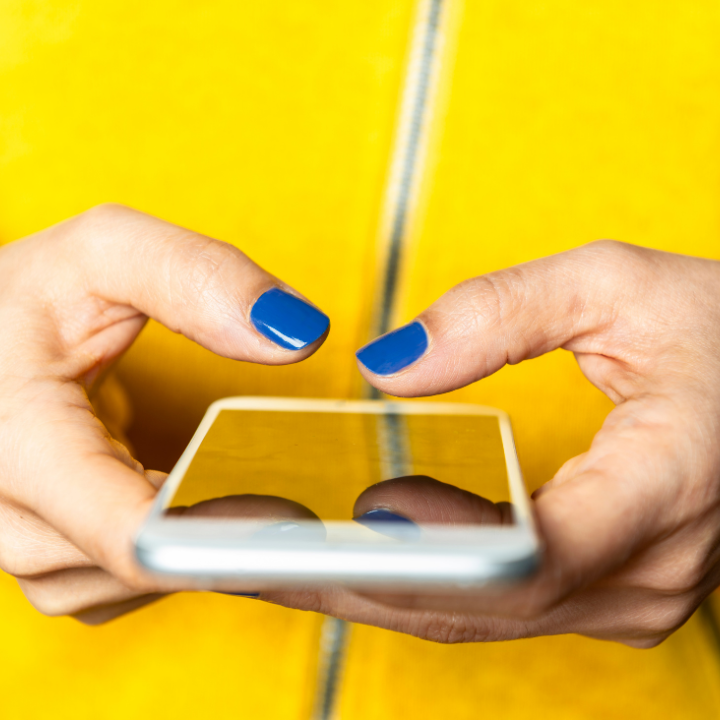 The number of social media channels available is ever growing and ever changing. From Instagram, to Facebook, Tik-Tok to YouTube, with LinkedIn thrown in as well, and now the recent launch of Threads, it can feel overwhelming to try and keep up with it all.
So don't!
You'll see much greater success (and experience much less frustration) if you master a single social media channel, rather than make a weak attempt to dominate several.
Understanding your target audience is crucial when deciding which social media platforms to use for your business. By understanding the demographics, interests, behaviour, and preferences of your audience, you can make informed decisions about where to allocate your resources.
Different social media platforms cater to distinct user groups and content formats. For example, if your audience is primarily  professionals and B2B clients, platforms like LinkedIn will be more effective. On the other hand, if your target audience is younger and visually-oriented, platforms like Instagram or TikTok might be a better fit. Essentially, understanding your target audience is the key to selecting the right social media platforms that align with your business goals and resonate with the people most likely to become your customers.
We know that many businesses choose to manage their own social media channels, but we also know that when life gets busy it is all too easy to neglect them. If this sounds familiar, you have come to the right place! When social media channels are managed efficiently with a solid strategy, businesses thrive – download our FREE social media content planner. Or, if you'd like some further advice on which social media channels may be right for you, give us a call.